Media Inquiries
Latest Stories
Associate Professor of Pharmacology Colleen Niswender, who also is director of molecular pharmacology for the Warren Center for Neuroscience Drug Discovery (WCNDD), was awarded the ASPET Scientific Achievement Award in Drug Discovery and Development and three separate grants for her Rett syndrome research.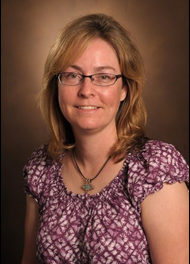 Rett syndrome (RTT) is a neurodevelopmental disorder caused by genetic mutations in a gene called MECP2. Most RTT patients are females who exhibit symptoms that include apneas, seizures, gait disturbances and intellectual disability.
"We are working every day at Vanderbilt to translate our work into human patients, and these grants from the International Rett Syndrome Foundation and the Vanderbilt Kennedy Center will give us the funding needed to continue our work," Niswender said. "I am also grateful for the recognition by the American Society of Pharmacology and Experimental Therapeutics and for the many collaborators who have supported these efforts."
Niswender will receive $50,000 from Vanderbilt Kennedy Center Director's Strategic Priorities Grant, co-awarded with Hongwei Dong at VUMC. The two Innovation Awards from the International Rett Syndrome Foundation are a $300,000 co-principal investigator grant with Rocco Gogliotti at Loyola of Chicago and a co-investigator grant with Dr. Jeff Neul, director of the Vanderbilt Kennedy Center.
The 2022 ASPET Scientific Achievement Award in Drug Discovery Development
This award acknowledges outstanding investigators who have made significant contributions in drug discovery and drug development science. Niswender's innovative drug discovery research in G protein-coupled receptor (GPCR) molecular pharmacology has earned her this honor. Her contributions include developing novel approaches for the treatment of RTT and other brain disorders such as schizophrenia and Parkinson's disease, as well as understanding context-dependent pharmacology of GPCR ligands, new modes of efficacy for GPCR allosteric modulators, roles of GPCR heterodimers in regulating brain function and validation of specific GPCRs as new targets for the treatment of brain disorders.
Vanderbilt Kennedy Center Director's Strategic Priorities Award
Niswender's research has shown that disease symptoms in RTT models can also be impacted by small molecules that target brain proteins of interest to the WCNDD. This grant will assist Niswender and colleagues in testing the hypothesis that electroencephalography (EEG) will serve as a biomarker in a model of RTT. It also will further collaboration between the WCNDD and the Vanderbilt Kennedy Center to validate EEG signatures as responsive to a treatment recently uncovered in the WCNDD as relevant for RTT and also other brain disorders such as schizophrenia and Alzheimer's disease.
International Rett Syndrome Foundation Innovation Award
This award will support research that aims to define the contribution of cellular stress factors to the pathology of RTT by studying the increase and decrease of heat shock-signaling (HS) in models of severe and mild RTT using a combination of genetic and pharmacological approaches. These HS proteins are produced in cells in response to exposure to stressful conditions. As HS proteins are well-developed targets in the cancer field, identifying a method to treat RTT by modulating HS protein function could represent a valuable strategy with a direct path to the clinic.