Media Inquiries
Latest Stories
Andrea George, MS'94, PhD'07, has been promoted to assistant vice chancellor for environmental health and safety for Vanderbilt University.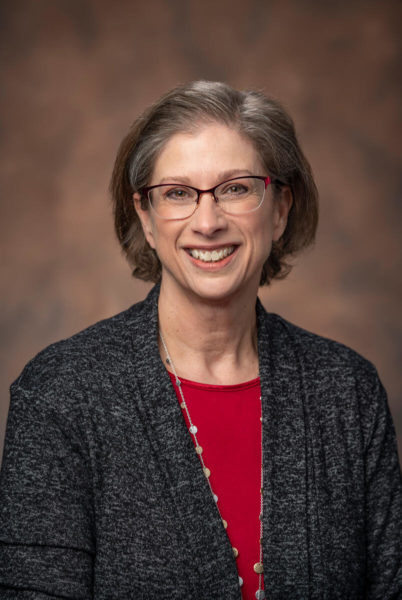 George will oversee all chemical safety, biological safety, radiation safety and hazardous waste in the university's research enterprise. She will continue directing a laser safety program in collaboration with the Laser Safety Committee. She also will continue to oversee the university's sustainability and environmental management efforts. These functions, previously within the university's Facilities Department, will now be located within the Office of Health and Wellness. 
She is also continuing her work as co-commander of Vanderbilt's Public Health Central Command Center, which manages the university's COVID-19 response.   
"With her depth of expertise and experience, Andrea, in her new role, puts the university in a substantial position to keep our environmental health and safety on par with the university's cutting-edge research," said Vice Chancellor for Administration Eric Kopstain.  
George joined Vanderbilt more than two decades ago with extensive expertise in research safety oversight roles, including managing radioactive waste remediation projects for Oak Ridge National Laboratory. She has 18 years of experience in the university's previous environmental health and safety department, working in various research safety oversight positions. She also serves as adjunct professor of civil and environmental engineering in the School of Engineering.   
George has a doctorate in environmental engineering from Vanderbilt, is a certified Hazardous Materials Manager, and previously served on the executive board of the Campus Safety Health and Environmental Management Association.  
"My whole career has been about protecting people, whether from COVID-19 or hazardous chemicals or radiation. I'm energized to use my skills and experience while deepening my commitment to the Vanderbilt community," George said.  
EXPANSION OF HEALTH AND WELLNESS EFFORTS
George's new role advances the university's enhancements to its health and wellness goals. Pam Jones, co-commander of the Public Health Central Command Center, was appointed associate vice chancellor for health and wellness in September 2021. She and George were instrumental in developing and leading Vanderbilt's ambitious and successful COVID-19 Return to Campus Plan.  
In addition, Leigh Shoup, chief of staff to the vice chancellor for administration, has been named the director of administration for the Office of Health and Wellness. In the role, Shoup will serve as a key administrative leader of the office by working in close collaboration to support Vanderbilt's comprehensive approach to promoting health and wellness, including environmental health and safety, for the university community. During the past two years, she has played a key role in the university's COVID-19 response efforts. 
The Office of Health and Wellness serves a central role in leading a coordinated effort to promote health and wellness within the university. The office works in collaboration with stakeholders across the organization, including the Office of the Dean of Students, Office of Faculty Affairs, Office of the Vice Provost for Research, and Human Resources. The office oversees management of the Public Health Central Command Center, pandemic testing and compliance, and all activities related to environmental health and safety. It also provides expertise and advisement on strategic direction for all health and wellness activities for faculty, staff and students. 
 
Read about the partnership between Andrea George and Pam Jones in the Public Health Central Command Center.