Kelly Holley-Bockelmann, Stevenson Professor of Physics, has received the 2022 Mentor Award from the American Association for the Advancement of Science. The award is for individuals who have mentored significant numbers of underrepresented students (e.g., women, minorities and persons with disabilities) who are working toward doctorates in STEM.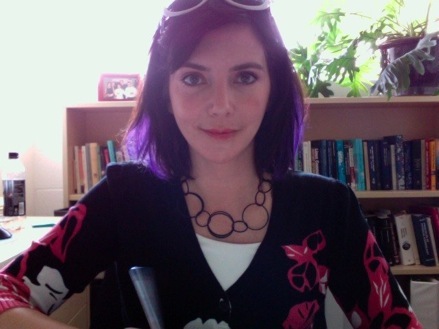 Holley-Bockelmann is being recognized for her leadership of the Fisk-Vanderbilt Master's-to-Ph.D. Bridge Program. Since its founding in September 2004, the mission of the program has been to increase the participation of underrepresented groups in astronomy, physics, materials science and biology. Students earn a master's degree from Fisk University, a historically Black institution, while receiving full financial support, research opportunities and intensive mentoring. Students can then "bridge" to a Ph.D. program at Vanderbilt or another institution. Holley-Bockelmann leads the Vanderbilt side of the Bridge program, working closely with Arnold Burger, the Fisk director, Dina Stroud, the executive director, and Lauren Campbell, the assistant director and an alumna of the program.
"Under her leadership since 2015, the Bridge program has grown and flourished; it is undoubtedly one of our department's and our institution's shining lights," said M. Shane Hutson, chair of the Department of Physics and Astronomy and professor of physics and biological sciences. "I am so excited that Kelly is being recognized for her outstanding mentorship. She is a tireless advocate for our students, and she embodies what we all should know but too often forget: You cannot mentor a student in how to be a good scientist until they feel secure as a person."
Since its inception, more than 162 students have enrolled in the program; 126 master's degrees have been awarded, and 112 students have bridged to Ph.D. programs. Fifty-one percent of the students are African American, 22 percent Hispanic, 7 percent other minority (including Native Hawaiian and Pacific Islander) and 20 percent are white or other non-minority. Fifty-seven percent of students identify as female. Overwhelmingly, the student population has been underserved in intersecting classifications, such as first-generation, low-income, physical and learning disabilities and/or sexual and gender minorities.
"Kelly is a shining example of the significant impact that faculty mentoring can have," said John Geer, Ginny and Conner Searcy Dean of the College of Arts and Science. "Her unparalleled commitment to develop future scholars and ensure that STEM fields are more inclusive is inspiring. She so richly deserves this honor."
During Holley-Bockelmann's time as the Vanderbilt director, the Fisk-Vanderbilt Master's-to-Ph.D. Bridge Program has established skill-building boot camps for entering students, expanded student support to include wellness coaching, created an emergency fund to cover unexpected expenses that federal grants do not cover and supported student efforts to create the Bridge Activism Committee to act on social justice issues.
"Honestly, I have a lot of conflicting emotions about this award! My first reaction was embarrassment because I remembered so many times I failed to listen or said exactly the wrong thing. But as I thought more, I realized that my best mentoring relationships were ones where I did make mistakes and learned how to do better," Holley-Bockelmann said. "So, I'm also really grateful to work with students who are willing to trust that we're both going to grow together as partners."
Recently, Holley-Bockelmann was the primary investigator awarded $3 million from the National Science Foundation Research Traineeship Award to establish the Establishing Multimessenger Astronomy Inclusive Training program, a graduate certificate program in the emerging field of multimessenger astronomy. Over five years, the program will train and educate 300 physics, astronomy, math and engineering graduate students through national summer schools and courses at Vanderbilt and Fisk universities.
Holley-Bockelmann is among seven other scientists, engineers, authors, journalists and public servants awarded this year for their contributions to science and society. Winners are selected based on a variety of factors, and nominations are solicited from the public, AAAS board members, AAAS members and other scientific networks.
"These awards and prizes represent some of our most valued principles here at AAAS," said Sudip S. Parikh, AAAS chief executive officer and executive publisher of the Science family of journals in a release. "These outstanding individuals have dedicated their careers and livelihoods to improving the world with science, and we're proud to see them receive this recognition."
The honorees will receive monetary prizes ranging from $5,000 to $25,000 each and will receive commemorative plaques that include their citations. AAAS will recognize the awardees with livestreamed tribute videos during the virtual AAAS Annual Meeting on Thursday, Feb. 17, 2022, at 6:30 p.m. ET. AAAS will also publish a feature story on each award and prize on aaas.org.