Media Inquiries
Latest Stories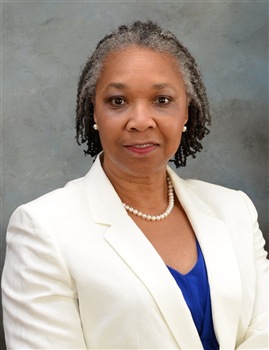 Velma McBride Murry, University Professor of education and human development and health policy at Vanderbilt University, was recently invited to present her research on equity in evaluation for the Office of Management and Budget at the White House. Her talk, "Centering Equity in and through Federal Evaluations: Reexamine, Re-envision, and Retool Practices, Policies & Programs," is the first in a five-part series. The series seeks to highlight evidence-based practices that address Executive Order 13985 by President Joe Biden, which is designed to advance racial equity and support for underserved communities through the federal government.
"It was a true honor to be invited to the Office of the President to speak about my research on the intersection of equity and evaluation of federal programs," McBride Murry said. "I commend the federal government for facilitating important conversations and workshops on these crucial topics."
McBride Murry, who holds a dual appointment at the Vanderbilt University School of Medicine, spoke about the importance of incorporating equitable practices and methodologies throughout the life cycle of federal program evaluation. "From the establishment of a research question to the dissemination of results, all components of a project must be considered from an equity lens," she said.
Much of McBride Murry's workshop centered on the impact of historical events on current day Black Americans. "Policies and programs implemented during the Jim Crow era continue to detrimentally impact people of color," she said. She also discussed how inequities in areas such as health care, education and economic mobility have been amplified by the COVID-19 pandemic.
McBride Murry provided the attendees with tangible examples of institutional and systemic inequities and facilitated discussion on how to design evaluations to address these issues. For example, she pointed to the many contributing factors that lead to higher numbers of pregnancy-related deaths among Black women. Moreover, she explored inequitable educational structures and supports for Black students in K-12 public schools. She emphasized in her talk the need to critically examine how lack of access to quality education hinders development, compromises health, reduces life opportunities and, over time, increases one's vulnerability to disabilities, social problems, early onset of chronic diseases and, ultimately, early death.
McBride Murry, who holds a Lois Autrey Betts Chair in education and human development, hopes that her workshop serves as a catalyst for further discussion about the role of equity in evaluation and leads to meaningful policy changes.