Media Inquiries
Latest Stories
The Vanderbilt Alumni Association Board of Directors has announced its 2021 alumni award recipients, honoring professional achievement, public service and volunteerism.
"These recipients are incredible examples of the creativity, tenacity, compassion and ingenuity that comes from our impressive Vanderbilt alumni," said Tim Warnock, BA'84 and alumni board president. "It is an honor to celebrate them."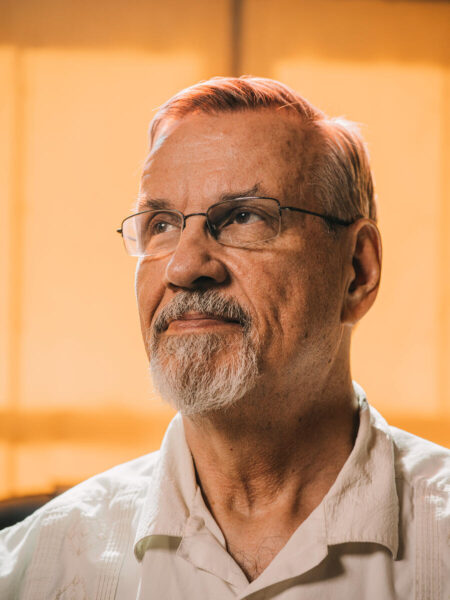 DISTINGUISHED ALUMNUS AWARD
Dr. Barney Graham, PhD'91
Dr. Barney Graham received the distinguished alumnus award for being a pathbreaking immunologist, virologist, educator and leader. He is the chief architect of the first COVID vaccines authorized for emergency use by Moderna and Pfizer and has been instrumental in vaccine development for several decades. Graham is deputy director of the Vaccine Research Center and the chief of the Viral Pathogenesis Laboratory and Translational Science Core, which are connected with the National Institutes of Health.
PROFESSIONAL ACHIEVEMENT AWARD
Kenneth Epps, BS'90
Kenneth Epps is the recipient of the professional achievement award in honor of his prestigious three-decade-long naval career. He reached another milestone in 2019 when he was promoted to rear admiral and served as deputy chief of staff for fleet ordnance and supply in U.S. Fleet Forces Command. Epps is currently the Commander of  Naval Supply Systems Command (NAVSUP) Weapon Systems Support, headquartered in Philadelphia, PA.  In this role, he leads an organization of over 2,500 military and civilian personnel responsible for over $6.5 billion in annual mission and program support to the Navy, Marine Corps and international partners.
YOUNG ALUMNI PROFESSIONAL ACHIEVEMENT AWARD
Noah Schwartz, BS'09
Noah Schwartz is the recipient of the young alumni professional achievement award. He is a national security professional with experience working at the highest levels of the U.S. government. After Vanderbilt, he earned a master's degree from the London School of Economics and began working for the foreign policy adviser in the office of former President Bill Clinton. He then held successive appointments in the Obama administration with the National Economic Council and the National Security Council and then as a presidential appointee at the Pentagon. Following his government service, he earned a law degree at Columbia, where he volunteered with a nonprofit organization that represents victims of terrorism in litigation. Schwartz is currently working as a judicial law clerk for Judge Timothy Reif on the U.S. Court of International Trade.
PUBLIC SERVICE AWARD
Elyn Saks, BA'77
Elyn Saks is the recipient of the Alumni Association's public service award for being a renowned legal scholar and mental health-policy advocate. She is the Orrin B. Evans Distinguished Professor of Law, and professor of law, psychology, and psychiatry and the behavioral sciences at the University of Southern California Gould School of Law. She was a Founder's Medalist at Vanderbilt and received a MacArthur Fellow "genius grant" in 2009. That's when she founded the Saks Institute for Mental Health Law, Policy, and Ethics at USC. It combines law, psychiatry, psychology, social work, philosophy, neuroscience, gerontology and engineering.
Saks also has schizophrenia that has caused her to experience wild hallucinations, debilitating paranoia and violent psychotic breaks. Her 2007 personal memoir, The Center Cannot Hold: My Journey Through Madness, chronicled her life story and won Time Magazine's Top 10 Nonfiction books of 2007. She spoke at Vanderbilt in 2008 as part of the Chancellor's Lecture Series about her experiences with the disease and has a Vanderbilt story chronicling her life and career.
ALUMNI EDUCATION AWARD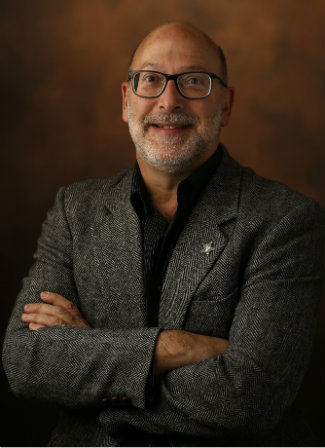 David Weintraub, professor of astronomy, director of undergraduate studies, director of the Program in Communication of Science and Technology
The Vanderbilt Alumni Association Board recognized David Weintraub for his career-long contribution to alumni education programs. From 2015 to 2020, Weintraub delivered 10 lectures, both in person and virtually, in addition to his university classes and commitments to provide opportunities for alumni to enjoy Commodore Classroom presentations nationwide.
ALUMNI VOLUNTEER AWARD
Perry Brandt, BA'74, JD'77
Double 'Dore Perry Brandt received the alumni volunteer award for years of being a dedicated and enthusiastic ambassador and volunteer. He currently serves on the Vanderbilt Law Board of Advisors after completing his term on the Board of Trust as an alumni trustee and as president of the Alumni Association Board from 2016 to 2018. He was the Kansas City alumni chapter president from 2010 to 2014 and has hosted numerous university events and Summer Send-off Parties at his home. Brandt has participated in the CoRPs interview program since 2007 and has been a VUConnect career adviser for years. He has been a perennial Law School alumni class speaker, a Class Agent, a Law Firm Representative, an on-campus interviewer, a Law Reunion chair and a fundraising chair.
YOUNG ALUMNI VOLUNTEER AWARD
Nicholas Lovinger, BA'15, and Jackson Vaught, BA'16
Nicholas Lovinger and Jackson Vaught are co-recipients of the young alumni volunteer award for their dedication in leading the New York City alumni chapter. Lovinger is also the current co-leader of Vanderbilt on Madison Avenue intern program, a VUconnect career adviser and a Reunion and student-alumni volunteer.
Along with leading the NYC alumni chapter, Vaught is a Reunion volunteer leader, student-alumni volunteer, GOLD Council and VUconnect career adviser. He hosts almost every New York-based live and virtual alumni gathering.