New Vanderbilt-led research will examine the intersection of students' race and family and social contexts when it comes to Black students' college choices and how these choices have been affected by the COVID-19 pandemic.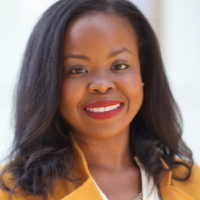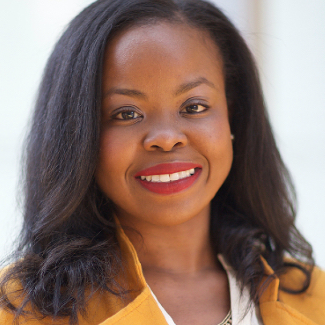 "Through interviews and examination of student diary entries, we hope to glean a deeper understanding of factors that impact the college choices of Black students," Kelly Slay, assistant professor of higher education and public policy, said. "We also seek to understand how the inequities of the college selection process have been exacerbated by the COVID-19 pandemic."
Slay, along with co-researcher Tangela Blakely Reavis, assistant professor of educational leadership at St. Mary's College of California, has been awarded a grant from the Spencer Foundation to explore the effect of the COVID-19 pandemic on the college choices of Black students.
Slay added that existing research indicates that the COVID-19 pandemic has disproportionately harmed people of color, who have experienced higher rates of infection and mortality and greater levels of economic and educational disruption. In addition, Slay points to 2017 research by DeShawn Preston with the Southern Educational Foundation and 2015 research by Lani Guinier with Harvard Law School to assert that the college admissions and selection process has embedded historical and political inequities for Black students, including under-resourced college counseling and color-blind admissions policies.
"The COVID-19 pandemic has disproportionately disrupted access to K–12 education for Black students and their subsequent pathways to higher education," Slay said. "This has potentially far-reaching consequences for individual mobility and societal outcomes."
The study will examine Black students' college choice processes and enrollment decisions during their senior year of high school.
"The research on Black students' college choice processes has not sufficiently explored the possibility that Black students might make college-going decisions based on their … interpretations of racialized events and experiences," Slay said.
The researchers will collect data over the course of one academic year to capture college search and application activities through the finalization of participants' college decisions. They will conduct semi-structured interviews with leadership from participating schools to understand historical, social and economic characteristics of the schools and communities. From there, they will select student participants for the study. Participants will make daily diary entries about the college application process. The researchers also will conduct interviews with students' caregivers and counselors to gain further insight.
Funding for the project is made possible by the Spencer Foundation. The research will begin in July 2021.