A new partnership between Vanderbilt University's Warren Center for Neuroscience Drug Discovery and clinical stage biopharmaceutical company Soleno Therapeutics will further research into new clinical treatments for multiple obesity syndromes.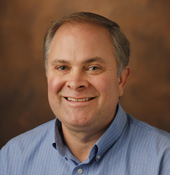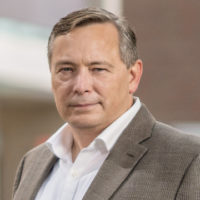 Leading the collaboration are WCNDD director Craig Lindsley, who holds the William K. Warren, Jr. Chair in Medicine, and Jerod Denton, professor of anesthesiology and pharmacology and director of ion channel pharmacology at the WCNDD.
The Vanderbilt–Soleno partnership, which is facilitated by the Center for Technology Transfer and Commercialization, will promote the development of new ATP-sensitive potassium (K) channel activators for the treatment of hyperphagic obesity syndromes like hyperinsulinemic hypoglycemia—low blood sugar caused by excess insulin—and other conditions. Vanderbilt's Sponsored Programs Administration also is assisting the partnership to ensure that all relevant regulations are met and that standards comply with the university's mission to advance research and promote leadership
"Based on the role KATP channels play in controlling and regulating cellular functions in response to metabolic state, we believe KATP channel therapeutics could have potential in treating multiple diseases," said Lindsley, who is also University Professor of Pharmacology, Biochemistry and Chemistry, in a release.
Studies have shown that activating channels is a way to "turn on" a process in tissues that regulates appetite and the establishment of obesity. Regulating KATP activation also has been identified as a viable treatment for Prader-Willi syndrome, a rare genetic condition that leads to obesity.
"KATP channels have a long history of being useful therapeutic targets for treating type 2 diabetes, hypertension and more recently a genetic disease associated with KATP channel mutations. However, there are no drugs on the market that can be used to specifically target KATP channels expressed in the brain for treating Prader-Willi syndrome. The work that Dr. Lindsley and I have done over the last several years clearly demonstrates that developing these compounds is achievable," Denton said.
"Having discovered the only new KATP channel activator chemistries of the last 20 years, the highly experienced team of Drs. Lindsley and Denton are ideally suited to work with us to identify and characterize novel KATP channel activator candidates that could serve as the underpinnings for our next generation of products," said Anish Bhatnagar, chief executive officer of Soleno Therapeutics. "Combining their expertise with our deep knowledge of the therapeutic potential of KATP channel activators could be a very effective and efficient path to new therapeutic products."
"This partnership offers Vanderbilt researchers at WCNDD the opportunity to pursue clinical treatments to severe and rare genetic disorders, rooted in years of pathbreaking academic basic research," said Alan Bentley, assistant vice chancellor of technology transfer and enterprise development. "This project is representative of the best of Vanderbilt and the university's commitment to translating academic research into meaningful outcomes for human health."