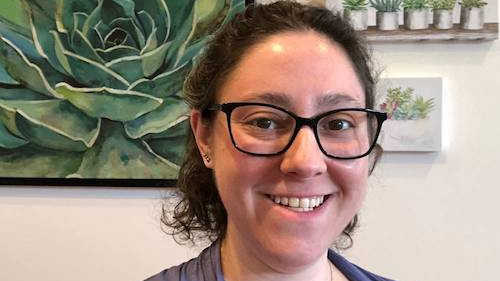 By Jane Sevier
Professor Rachel Schles knows she has big shoes to fill, and she's eager to take up the challenge.
In assuming the helm of the Vanderbilt Peabody College Visual Disabilities Program, Schles follows in the footsteps of generations of teachers and scholars who have shaped education for the blind and visually impaired since the program was founded in 1925.
"There has been such critical, groundbreaking work done here at Peabody," Schles, MEd'12, assistant professor of the practice in visual disabilities, says. "I came back to be a part of this community of educators and learners, to be able to collaborate with this wonderful faculty and help inform the next generation of teachers of students with visual impairments."
As a researcher and teacher, Schles is increasingly interested in public policy and how it affects services for students with visual impairments (VIs). Many students are classified based on where they live rather than on the severity of their disability because states vary greatly in who they qualify for services. In seeking to determine what the true population of students with VIs is, Schles has found that states are serving 3 to 4 times the number of students reported federally. If policy makers are to address these discrepancies, change is needed to ensure identification and services that support all students.
"Because there's almost no research on our actual student population, one of the ways that I hope to contribute to the field is continuing to look at these numbers," Schles says. "Only roughly half of states know how many students with visual impairments they're serving. I want to train our graduates to be not just good professionals but also to be leaders in the field and carry on the strengths of the program that have existed here, frankly, for decades."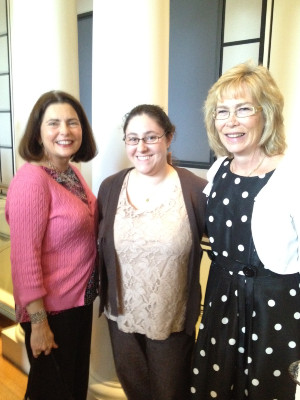 Herself a product of the Peabody program, Schles graduated with a master's degree in visual disability special education to become a teacher of students with visual impairments (TVI). As an itinerant TVI in Virginia, she worked with children and families from diverse backgrounds. In her last year in the field, she had 26 students across 13 schools. A third were in self-contained special education classes, a third were in general education or inclusive classrooms, and a third were in gifted-and-talented programs. Across all students, half came from homes in which English was either not the primary language spoken or multiple languages were spoken.
That experience opened her eyes to the importance of valuing family perspectives and appreciating different cultures and backgrounds among students with visual impairments. Supporting inclusion of students with VIs in all educational settings, as well as in the community, is critical, Schles says. "Emphasizing equity, diversity, and inclusion is built into our program because we're specifically talking about students with disabilities."
Professional students in Peabody's program will learn how to collect data, do thorough assessments, and make informed recommendations to the educational team and family on how to support a child's equity within the school. Respect for the backgrounds, values and community and the cultural identities that children bring to the classroom are crucial components of that support. "We should be building on a child's background and strengths and interests, rather than teaching them something else is better, or that they should be different," says Schles.
With an estimated shortage of 10,000 TVIs in the United States, helping fill the need for teachers across the country is one of the ways Peabody graduates can contribute. With the rigor and reputation of the Peabody program, Schles says, graduates will have their choice of assignments. For example, they could become preschool teachers, itinerant TVIs going from school to school, resource room teachers, or teachers in schools for the blind. One Peabody graduate is a TVI for the Department of Defense education system in the Pacific.
"Students with visual impairments can be in any teacher's classroom," Schles says. "Collaborating with all the other departments here at Peabody, we can help identify students who might otherwise go undiagnosed. I'm excited to be part of the legacy of this program. And I'm excited in terms of how I might contribute to expanding our understanding of students with visual impairments."