Media Inquiries
Latest Stories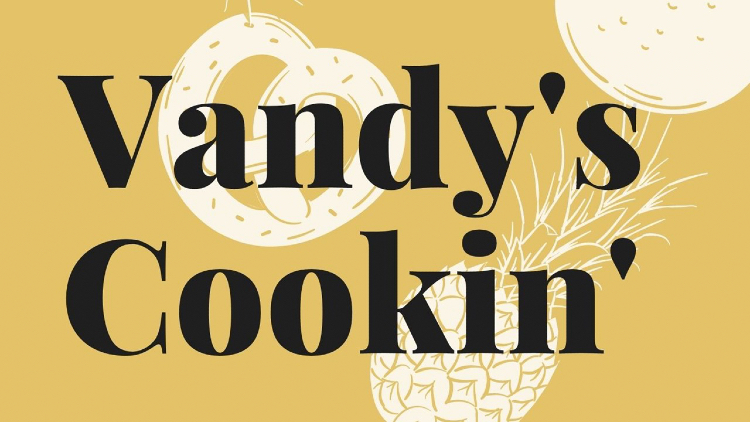 Vanderbilt Employee Appreciation invites you to attend a series of Zoom webinars to learn recipes geared toward employees working remotely and preparing food at home. Vandy's Cookin' will take place on four consecutive Wednesdays, Sept. 9, 16, 23 and 30, from 3:30 to 4 p.m. each day.
The recipes on Wednesday, Sept. 30, will be presented by Audrey Patterson, chef de cuisine at E. Bronson Ingram College, and Justin Netto, executive catering chef at Vanderbilt.
Sept. 30 – Fresh and Tasty Pairings
Pork/Chicken Lettuce Wraps
4 oz. minced chicken thighs
4 oz. minced pork shoulder
2 oz. bamboo shoots
2 oz. green onions
1 large egg
1 tbsp. soy sauce
1 tsp. cornstarch
1 tsp. kosher salt
1 tsp. ginger (minced or pureed)
1 tbsp. minced garlic
½ tbsp. black and white sesame seeds
3 tbsp. oil (vegetable, canola or blended)
Asian Cucumber Salad
2 – 2-oz. cucumbers seeded and peeled
2 cups rice wine vinegar
3 oz. julienned red bell pepper
1 minced small jalapeno
1 tbsp. kosher salt
3 oz. julienned shallots
2 tbsp. cilantro
Chicken Milanese and Arugula Salad
2 boneless chicken breasts
2 large eggs
1 tbsp. water
½ cup all-purpose flour
1 cup panko breadcrumbs
2 tbsp. butter
¼ cup olive oil (for frying)
1 handful arugula
1/4 cup sweet cherry tomatoes
¼ cup thinly sliced red onion
½ cup fresh parmesan shavings
1 tsp. extra virgin olive oil
1 lemon (cut in half)
If you would like to cook along with us, please have all of your ingredients pre-portioned and ready to combine.
For more information and to access the Zoom link, visit the Vandy's Cookin' webpage.
Share the fun!
Share your photos on Instagram and Facebook using the hashtags #VandyTalent and #VandyLife.
Please be sure to tag Employee Appreciation on Instagram and Facebook.
Questions? Contact Human Resources at employeeappreciation@vanderbilt.edu.