Craig Lindsley, the William K. Warren, Jr. Chair in Medicine and University Professor of biochemistry, chemistry and pharmacology, has been named interim Editor-in-Chief of ACS Pharmacology & Translational Science in addition to his current parallel role at ACS Chemical Neuroscience.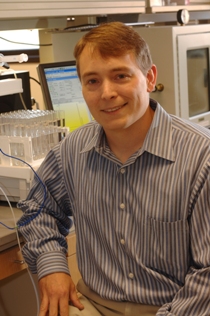 In a blog post, ACS said "Professor Lindsley will further serve ACS Publications and the biomedical research community in the coming months as he provides editorial leadership to ACS Pharmacology & Translational Science. Professor Lindsley will apply the scientific and editorial expertise he has used to make ACS Chemical Neuroscience a top-quality journal as he leads ACS Pharmacology & Translational Science." Lindsley will serve as interim until the appointment of the journal's future editor-in-chief which is slated for 2021.
 "ACS Pharmacology & Translational Science is an important and exciting component of the biological portfolio of ACS Journals, filling an unmet need to disseminate the latest advances in basic and translational pharmacology across all therapeutic areas and molecular targets," said Lindsley, also the co-director of the Warren Center for Neuroscience Drug Discovery (WCNDD). "ACS Pharmacology & Translational Science will provide a new venue for academic researchers, as well as those in the pharmaceutical and biotech industry, to report new assays paradigms, new technologies, target validation efforts and human clinical trial monographs in one journal."
The journal's broad scope publishes Articles, Letters, Reviews, Perspectives, Viewpoints, and Drug Discovery Stories on oncology, immunology, renal, cardiovascular, metabolic diseases, and all areas and modalities of central nervous system diseases. Lindsley's research focus is on high impact treatment strategies for a variety of central nervous system diseases including Parkinson's disease and Alzheimer's as well as cancer and metabolic diseases. He has been widely recognized for his efforts; in 2019 Lindsley received the first Scientific Achievement Award in Drug Discovery and Development and received the 2017 Pharmacia-ASPET Award in Experimental Therapeutics, both from the American Society for Pharmacology and Experimental Therapeutics (ASPET).