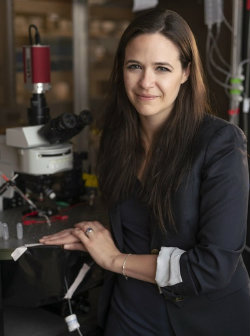 Erin Calipari, Kelly Haws and Marybeth Shinn have been selected as Global Voices Fellows for the fall 2020 semester.
The Global Voices Fellowship expands Vanderbilt's national and international recognition by amplifying the reach and impact of faculty research through enhanced strategic communications training and support. The fellowship, previously known as the Chancellor's Public Voices Fellowship, was recently renamed to reflect its emphasis on supporting the mission of the Global VU initiative, which encourages the Vanderbilt community's international research and engagement.
"The Global Voices Fellowship combines our commitment to faculty development with our mission to communicate with society on a truly international scale," said Interim Chancellor and Provost Susan R. Wente. "I'm excited to see the impact of this next cohort of fellows, as they use this platform to share their work with more people and in new ways."
Each new fellow will work with the Division of Communications to develop a highly tailored communications and promotion plan that builds national and international recognition for their scholarship and public profile, and connects their work to new audiences around the world. Fellows receive training in particular skills, such as media interviews; guidance in development of companion products that include opinion pieces and messaging; and assistance with using distribution channels for their research that include web and social media.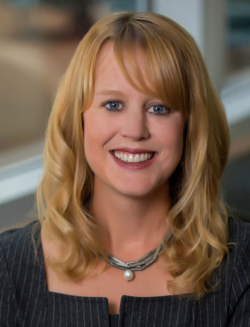 "This signature fellowship shines a light on Vanderbilt's deep commitment to the idea that academic collaboration and research excellence can address the world's most pressing challenges," said Steve Ertel, vice chancellor for communications. "It provides us with another platform to work together to bring stories of research and discovery to broader audiences."
Calipari, assistant professor of pharmacology at the School of Medicine Basic Sciences, will enhance her communication skills for building awareness for her research—the neural basis of substance use disorder and the implications for understanding the opioid epidemic and other substance use disorders. A large focus of her work is on how sex differences in behavior and neural function interact with environmental factors to make women differentially vulnerable to psychiatric disease states. Calipari has a strong commitment to educating general audiences about her findings to reduce the incidence of substance use disorders, prevent overdose deaths and encourage treatment.
Haws, the Anne Marie and Thomas B. Walker Jr. Professor of Marketing at the Owen Graduate School of Management, will seek to expand attention for her research on food decision-making. She studies consumer behavior, with an emphasis on food decision-making and health-related issues and the underlying decision-making processes involved. Her research has significance for obesity-related health conditions, such as heart disease, stroke, type 2 diabetes and certain types of cancer. Haws hopes to respond to this medical crisis by increasing the public's understanding of underlying consumer decision-making processes related to food.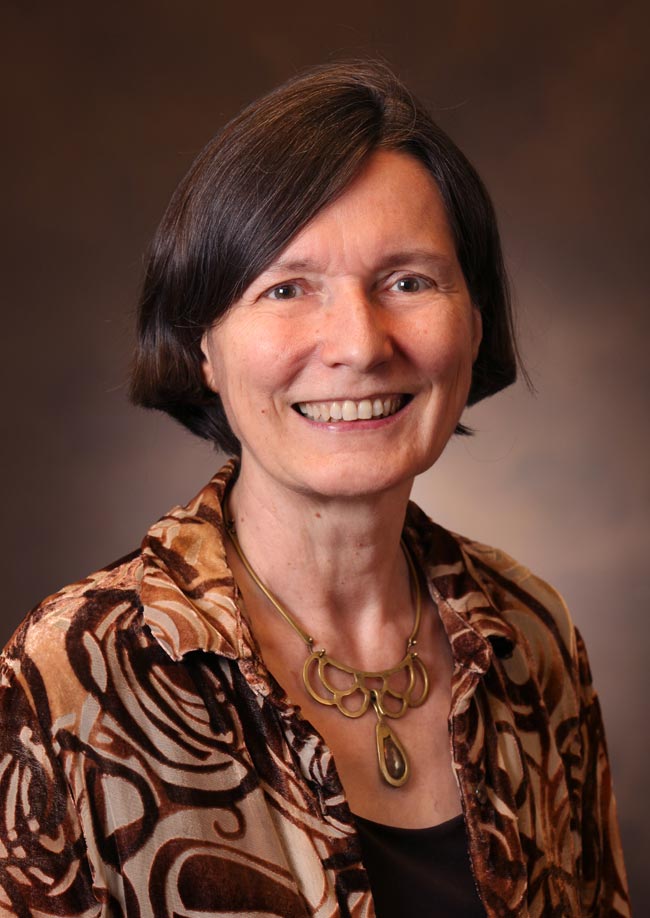 Shinn, Cornelius Vanderbilt Professor of Human, Organizational and Community Development at Peabody College of education and human development, will promote ways to prevent and end homelessness. Shinn's research is the focus of her new book, In the Midst of Plenty: Homelessness and What to Do About It, in which she draws on three decades of her work. Areas she has written about include the causes of the rise in modern homelessness, programs to restore people to housing, prevention programs for people at high risk, and the broader societal changes necessary to reduce the number of people living on the streets.
The spring 2020 Global Voices Fellows, who are currently undergoing media training and strategy development, are Lisa Fazio, assistant professor of psychology and human development, and Renä A.S. Robinson, associate professor of chemistry. Hiba Baroud, Jeffrey Bennett and Suzana Herculano-Houzel were selected for the first cohort in fall 2019.
This fellowship was the key recommendation of the 2018 report of the Committee for Enhancing Faculty Voices in the Public Sphere.
Fellows must have a project of body of work that is at (or nearing) a stage for promotion to the broader public. Questions regarding the application process for the fellowship can be addressed to Schyler Turrin.