Media Inquiries
Latest Stories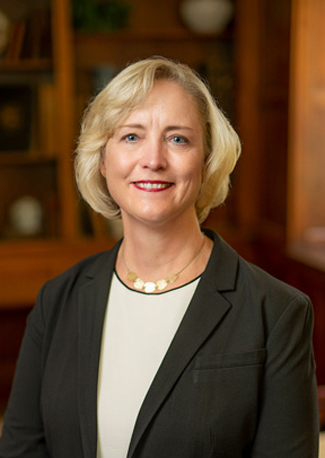 Interim Chancellor and Provost Susan R. Wente and Louise B. McGavock Professor of Cell and Developmental Biology Ian Macara have been elected 2019 Fellows of the American Society for Cell Biology.
"This is a tremendous honor for our colleagues and for Vanderbilt," said Lawrence J. Marnett, dean of Basic Sciences and the Mary Geddes Stahlman Professor of Cancer Research. "Both Susan and Ian have elevated the level of scholarship on this campus with their internationally recognized research programs and play critical leadership roles at Vanderbilt, in their discipline and beyond. We are very fortunate to have them as faculty members and are pleased by this richly deserved recognition."
Wente and Macara are among 16 internationally recognized cell biologists selected by their peers this year for lifetime recognition of their efforts to advance cell biology and/or its applications and for their engagement and commitment to the society.
"Through the ASCB Fellows program, we acknowledge the scope and diversity of the society's membership," said Erika Shugart, chief executive officer for ASCB. "Our fellows represent not only an elite group of scientists who have contributed significantly to the body of knowledge about cell biology and to the community of scientists studying the cell, but also individuals who have demonstrated throughout their careers their commitment to the mission of the society."
"I am so honored to receive this recognition from my fellow cell biologists, and to join such a distinguished group of ASCB scientists dedicated to advocating for excellence in research," Wente said. "I am also grateful to my innovative colleagues at Vanderbilt where together, our culture of collaboration helps us all make new insights into cell biological processes and, more broadly, across the sciences."
Wente, who was appointed interim chancellor in August and has served as provost since 2014, is a biomedical scientist and professor of cell and developmental biology. She has held multiple key roles in research, administration and leadership, and continues to run the Wente Lab, an internationally respected research program that has made groundbreaking discoveries regarding the exchange of proteins and RNA between the nucleus and cytoplasm, enabling opportunities for further insights into the biological mechanics of different human developmental diseases.
Throughout her career, she has received many honors and awards, including the coveted MERIT award from the National Institutes of Health (2010 – 2020), the Women in Cell Biology Senior Career Award from the ASCB (2011), and the John H. Exton Award for Research Leading to Innovative Biological Concepts (2008). Additionally, she is an elected fellow of the American Association for the Advancement of Science.
Wente was recruited to Vanderbilt from Washington University in St. Louis as professor of cell and developmental biology and department chair in 2002. Wente earned her bachelor of science in biochemistry from the University of Iowa and her doctorate in biochemistry at the University of California, Berkeley.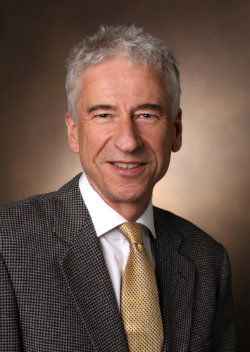 Macara serves as chair of his department and is also the co-leader of the Signal Transduction and Chemical Biology Research Program at Vanderbilt-Ingram Cancer Center. He has made major contributions to understanding mechanisms driving cell polarity and aberrant cell signaling in breast cancer.
"It is truly an honor to have been selected as a fellow of the ASCB, which has been my society of choice since I was a graduate student," said Macara. "I have always admired the commitment of ASCB to all aspects of diversity at the annual meeting, in committees and in public policy initiatives, and its promotion of transparency in society governance."
The author of more than 190 research publications, Macara is the recipient of an Outstanding Investigator Award from the National Cancer Institute and the Worldwide Cancer Research prize, and is a fellow of the American Association for the Advancement of Science. An editor of the Journal of Cell Biology, Macara also has served on the NCI Basic Sciences Council and ASCB Council.
He was recruited to Vanderbilt in 2012 from the University of Virginia. Macara earned his doctorate in biochemistry from the University of Sheffield in the United Kingdom and did postgraduate work at Brandeis and Harvard universities.
The ASCB will formally recognize the new cohort of fellows before the keynote speech at the 2019 ASCB|EMBO meeting in Washington, D.C., Dec. 7.
Kate Derrick and Bill Snyder contributed to this story.