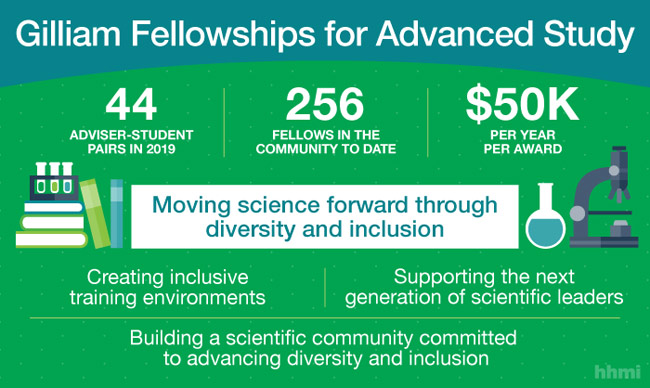 The Howard Hughes Medical Institute has awarded Gilliam Fellowships for Advanced Study to three Vanderbilt University doctoral students and their advisers. The grants are designed to support new scientific leaders and foster diversity and inclusion in the sciences, as well as improve faculty mentoring skills.
The Gilliam Fellowship was created to ensure that a diverse and highly trained workforce is prepared to assume leadership roles in the sciences. The program approaches this by supporting promising graduate students from groups that are underrepresented in science and helping their thesis advisers build inclusive training environments.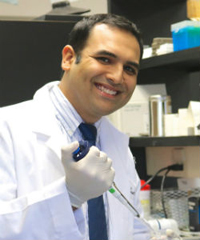 The 2019 Gilliam Fellows from Vanderbilt and their advisers are:
Justin Avila, a Ph.D. student in neuroscience, and adviser Michelle Southard-Smith, associate professor of medicine and associate professor of cell and developmental biology. Avila is working to understand the mechanisms by which Sox10 alters the balance of neuronal fates in the enteric nervous system.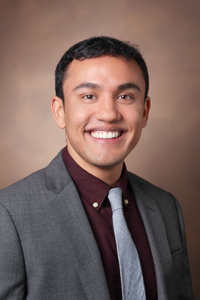 Jacob Steenwyk, a Ph.D. student in biological sciences, and adviser Antonis Rokas, Cornelius Vanderbilt Chair in Biological Sciences, associate professor of biomedical informatics and director of the Vanderbilt Evolutionary Studies Initiative. Steenwyk aims to utilize various "-omics" approaches to understand the evolution and function of fungal genomes.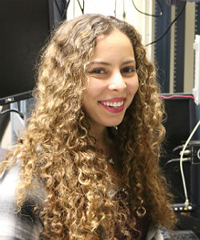 Kellie Williford, a Ph.D. student in neuroscience, and adviser Danny Winder, Bixler-Johnson-Mayes Chair in Basic Sciences, professor of molecular physiology and biophysics, professor of psychiatry and behavioral sciences, professor of pharmacology and director of the Vanderbilt Center for Addiction Research. Williford studies the role of stress responses in addiction.
They are among 44 student-adviser pairs recognized nationally in 2019 for increasing diversity among the next generation of scientific leaders. To date, there are 256 Gilliam Fellows in the community.
"Gilliam Fellowships are awarded to student-mentor pairs because the mentor is key to creating an inclusive environment in which the student can thrive," said Larry Marnett, dean of basic sciences at Vanderbilt University School of Medicine. "These fellowships reflect Vanderbilt's commitment to increasing diversity and inclusion in biomedical science."
"An important consideration for selecting Gilliam Fellows is the commitment of the student-mentor pair to working together to make our training programs increasingly supportive and welcoming for students from historically underrepresented groups," said Mark Wallace, dean of the Graduate School. "Creating an inclusive and supportive environment in which they can learn and grow is our highest priority."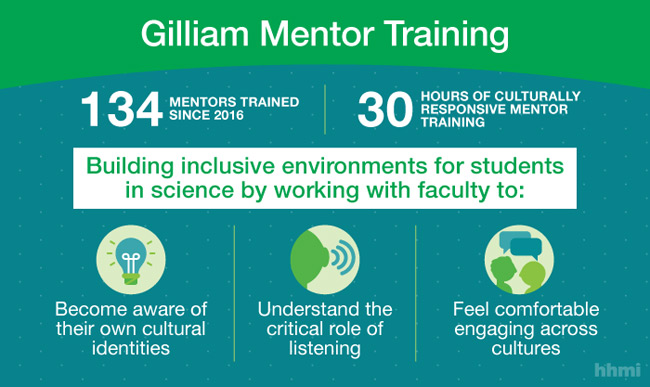 Each doctoral student-adviser pair will receive an annual award totaling $50,000 for up to three years. Through the fellowship, advisers will participate in a year of mentor training focused on cultural awareness. Activities include online training and two in-person workshops at HHMI headquarters in Chevy Chase, Maryland. A portion of the award also is dedicated to supporting activities that foster diversity and inclusion in the advisers' labs and departments.
"The Gilliam program is aimed at people who will become leaders in science," said David Asai, HHMI's senior director for science education. "We're trying to change the face of university faculty so that students see leaders of all different backgrounds."
The Gilliam Fellowship for Advanced Study was created in honor of the late James H. Gilliam Jr., a respected business and civic leader who spent his life nurturing excellence and diversity in science and education.