Media Inquiries
Latest Stories
H. Richard Milner IV, Cornelius Vanderbilt Professor of Education, has been tapped by the American Educational Research Association to deliver the 2018 Brown Lecture in Education Research. The lecture will take place on October 25, 2018, in Washington, D.C. (Learn more and register to attend.)
Milner's research examines practices and policies that support teacher effectiveness in urban schools. His lecture is titled, "Disrupting Punitive Practices and Policies: Rac(e)ing Back to Teaching, Teacher Preparation, and Brown."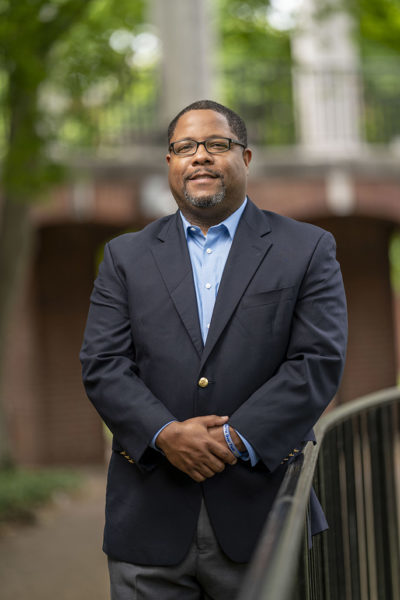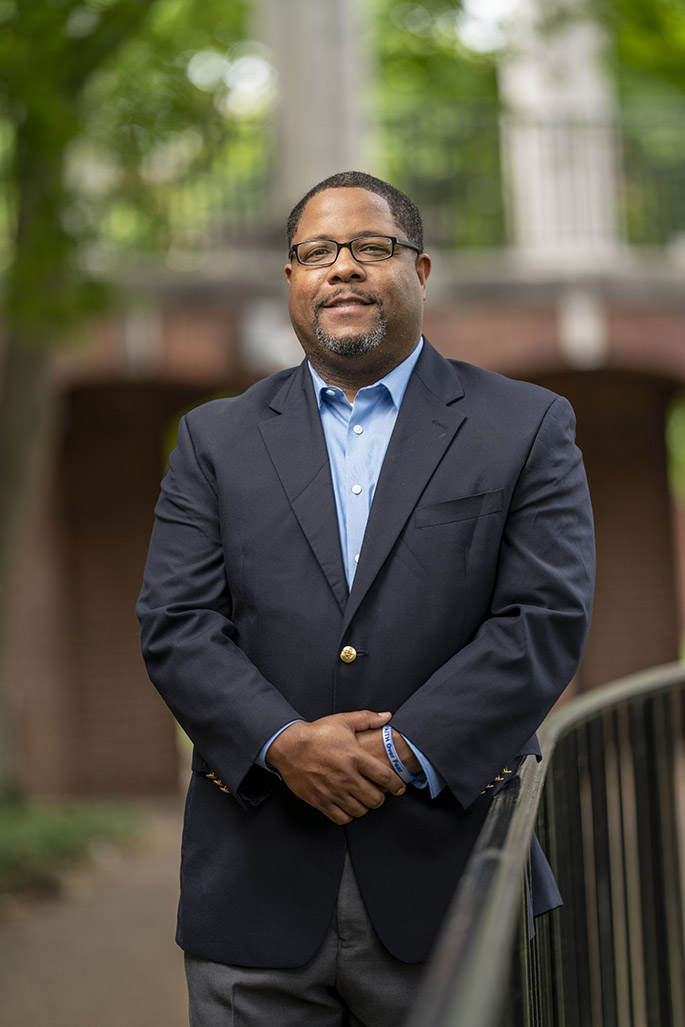 Milner will examine practices and policies at national, state, district, and local levels that are implicitly or overtly designed to punish rather than support academic, social, cultural, and psychological development of black, brown, and low-income students. Race and racism continue to penetrate the very fabric of the United States and the education system and the intentions of Brown, particularly racial equity and justice, have yet to be realized. Many people, including educators, may find it difficult to understand the ways in which race and racism emerge in education policy and practice.
Milner will share voices of teachers, community members, and students who experienced the education system before desegregation, drawing connections to more contemporary realities facing students and education. He will also present results from the Teachers' Race Talk Survey, an exploratory national survey that examines teachers' beliefs about the importance of race in curriculum and instructional practices, teachers' preparedness to discuss race, and teachers' views on how to address institutionalized violence and racism with their students as an integral part of teaching and learning. Implications for the preparation and development of teachers will be discussed.
The Annual Brown Lecture in Education Research is designed to feature the important role of research in advancing understanding of equality and equity in education. The lectureship was inaugurated in 2004 to commemorate the 50th anniversary of the Brown v. Board of Education decision, in which the U.S. Supreme Court took into account scientific research in issuing its landmark ruling. Each year a distinguished scholar notable for producing significant research related to equality in education is invited to give a public lecture in Washington, D.C.
About AERA
The American Educational Research Association (AERA) is the largest national interdisciplinary research association devoted to the scientific study of education and learning. Founded in 1916, AERA advances knowledge about education, encourages scholarly inquiry related to education, and promotes the use of research to improve education and serve the public good. Find AERA on Facebook, Twitter, and Instagram.