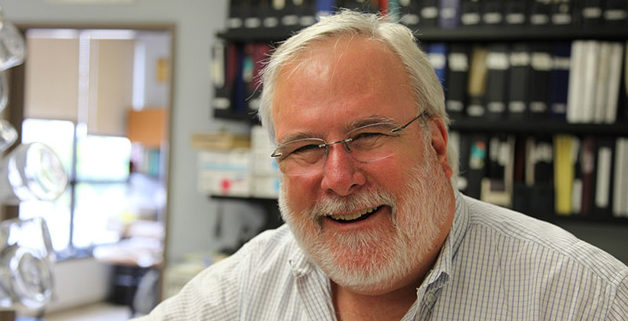 A $1 million gift to Vanderbilt University has established a new faculty chair named in honor of the late biochemist Richard Armstrong, whose groundbreaking work formed a basis for understanding the enzymatic function of antibiotic resistance.
The Richard N. Armstrong, Ph.D. Chair for Innovation in Biochemistry, which will support a faculty researcher in the Department of Biochemistry within the School of Medicine's Basic Sciences, was endowed by Armstrong's family. It is one of 18 chairs created through the yearlong, university-wide Chancellor's Chair Challenge, in which Vanderbilt pledged to match each commitment of $1 million or more with $1 million from its endowment.
"This is the first major gift for Basic Sciences and the first donor-supported chair during my tenure," said Lawrence J. Marnett, who has served as dean of Basic Sciences since 2016 and is also the Mary Geddes Stahlman Professor of Cancer Research. "Endowed chairs provide the necessary funding to advance research and discovery, and are critical for retaining and attracting the best faculty. I'm very grateful to the Armstrong family for this impactful gift."
Richard Armstrong, professor of biochemistry and chemistry, died in 2015 at age 66. A member of the Vanderbilt faculty since 1995, he was internationally known for his contributions to understanding detoxification enzymes—proteins that break down foreign and potentially harmful chemicals, drugs and other molecules. Among other potential applications, his work could lead to new ways to prevent bacterial resistance to antibiotics.
"This gift honors my father's love of biochemical research," said his daughter Katie Armstrong. "He was dedicated to the idea that asking new questions about cellular processes could in turn yield very important discoveries. We are so proud of his legacy and delighted to name this chair in memory of his distinguished career and life."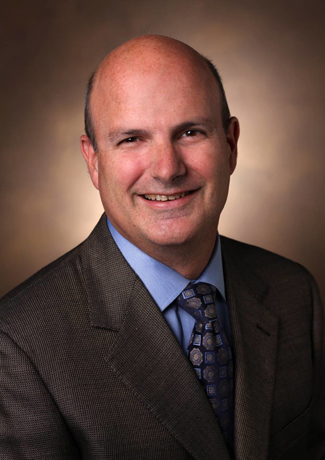 Armstrong was an elected fellow of both the American Association for the Advancement of Science and the American Chemical Society. Other honors included the ACS's Repligen Award for Chemistry of Biological Processes and Arthur C. Cope Scholar Award, as well as the Stanley Cohen Award for Outstanding Contributions to Research given by the faculty of Vanderbilt's School of Medicine. Armstrong also served as editor-in-chief of the influential journal Biochemistry, and held a foreign adjunct professorship at the famed Karolinska Institute in Stockholm.
"Richard's extensive research career influenced so many others, not just at Vanderbilt but across the wider biochemistry community," said John York, professor and chair of the Department of Biochemistry and holder of the Natalie Overall Warren Chair. "He was a tireless and enthusiastic steward for biochemical research, and I'm excited that this new chair will continue his legacy and encourage further innovation."