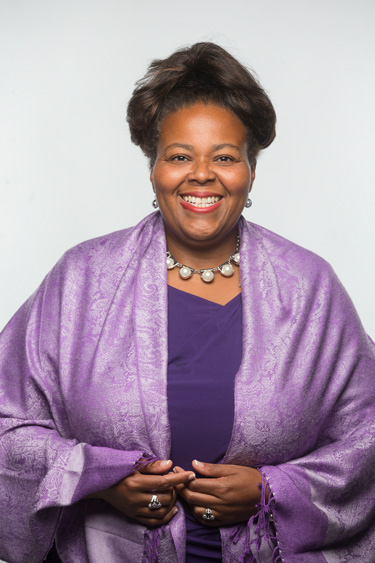 Vice Provost for Inclusive Excellence Melissa Thomas-Hunt has been appointed the new faculty director for Moore College. She assumed her new post on July 1 and also continues in her roles as vice provost and professor.
"I believe Melissa will be a tremendous asset to the Moore community," said Provost and Vice Chancellor for Academic Affairs Susan R. Wente in announcing the appointment. "She brings an innovative vision to her work in inclusive excellence for the university community, and I'm certain she will carry that vision to this additional role."
Thomas-Hunt joined Vanderbilt in July 2017 in the newly created position of vice provost for inclusive excellence, helping to advance equity, diversity and inclusion in the trans-institutional research and educational missions of the university. She was also named a professor of management at the Owen Graduate School of Management.
Prior to joining Vanderbilt, Thomas-Hunt served as senior associate dean and global chief diversity officer for the University of Virginia's Darden School of Business. She also served as principal, or faculty director, of the Brown Residential College at UVA for five years.
Thomas-Hunt joins the residential faculty during a period of accelerated momentum with the residential colleges—E. Bronson Ingram opens this fall and new colleges are under construction. The provost recently announced a new residential faculty structure led by Vanessa Beasley, associate provost and dean of residential faculty, and former dean of The Martha Rivers Ingram Commons. The new structure was developed along with a new vision for programming for residential colleges. Both are aimed at more fully enriching the student experience.
"As vice provost, Melissa has focused on Vanderbilt's commitment to create a welcoming environment for students and faculty," Beasley said. "She will join a cohort of residential faculty at Vanderbilt who make tremendous contributions to our university through discovery, teaching and service while also serving in these important roles within our distinctive undergraduate experience."