Media Inquiries
Latest Stories
Four new residential colleges to open over next five years
Vanderbilt University announced today the launch of its largest-ever capital project, which will replace aging residence halls with innovative residential colleges that will transform West End and support the university's vision to shape the leaders of tomorrow.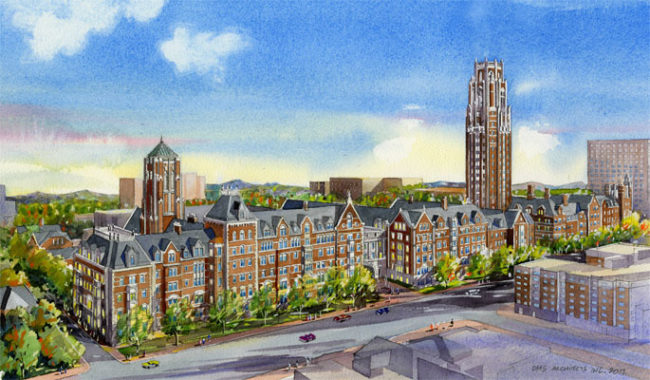 Four new residential colleges will be constructed between the Kirkland Hall Esplanade and 25th Avenue along West End Avenue. Also planned are significant upgrades and beautification of nearby West Side Row and Greek Row. The entire project will be completed by the university's 150th anniversary in 2023.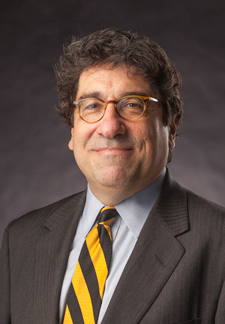 "Residential colleges are a physical representation of our mission to educate the whole student and to develop leaders that will change the world. We have chosen to go big and bold on residential education to extend the rigorous, immersive undergraduate experience to the many hours students spend outside the classroom," Chancellor Nicholas S. Zeppos said. "These new residential colleges will bring together young people of diverse backgrounds and perspectives and ask them to participate in communities based on tolerance, mutual understanding and respectful discourse.
"We are choosing to make this investment for our current generation and for the generations of Vanderbilt students yet to come," he said. "These buildings are being built to inspire, to create community, to generate knowledge, and they are built to last."
Four-year residential college systems exist at only a handful of American universities, most notably at Harvard and Yale. Vanderbilt is the only American university undertaking a project of this scale and scope today.
"Residential colleges have been a mainstay at some universities, like Oxford and Cambridge, for centuries," Zeppos said. "In a time when long-distance learning and online courses make getting a degree quicker and easier, Vanderbilt is choosing to invest deeply and broadly in an intensive, in-person experience. Residential colleges are places of friendship, places of community, places of discovery, places of learning and places of human transformation."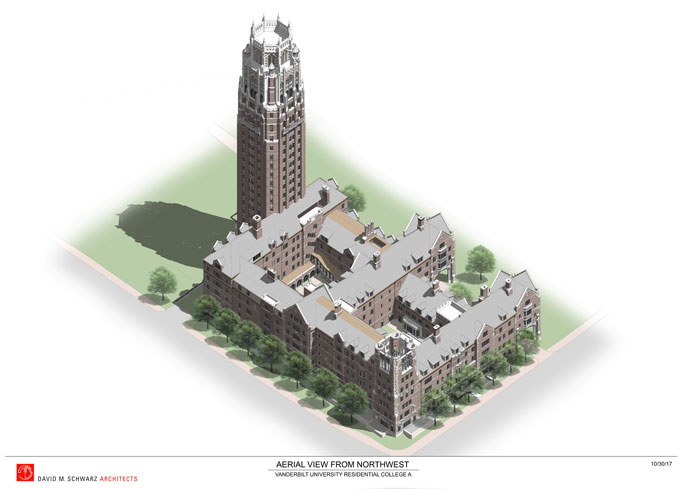 In December, the university broke ground on the next residential college, which opens August 2020. As-yet unnamed, plans are underway for an iconic 20-story tower, two interior courtyards, dance practice rooms, an art gallery, a library, great rooms and dining facilities. This facility and its distinctive tower will have student residences, programming and educational space, and a series of visiting apartments for distinguished scholars and visitors.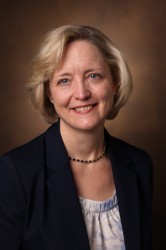 "In residential colleges, we're creating facilities and supporting programming that will support a singular immersive, undergraduate educational experience as envisioned in our Academic Strategic Plan," said Provost and Vice Chancellor for Academic Affairs Susan R. Wente. "The residential college learning environment and diverse intellectual community is built upon the foundation of Opportunity Vanderbilt, which has been the cornerstone of our efforts to recruit the most talented students from across the country and around the world."
Opportunity Vanderbilt is the university's financial aid program, launched in the fall of 2009, which meets 100 percent of a family's demonstrated financial need with no loans.
The university has received several transformative philanthropic gifts to support residential colleges over the last year, including an anonymous $10 million gift; $20 million from alumnus and Board of Trust Vice Chairman Jeffrey Rothschild and his wife, Marieke; and $20 million from Robin Ingram Patton, John Ingram and Orrin Ingram to honor their father and longtime Vanderbilt leader, the late E. Bronson Ingram.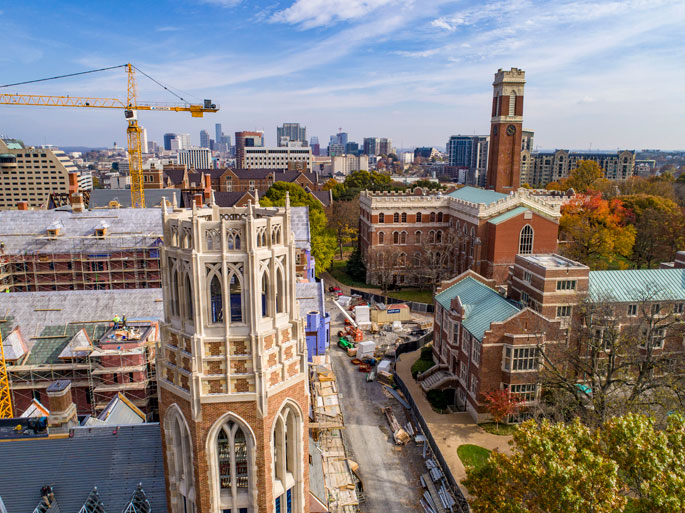 E. Bronson Ingram College, supported by the Ingram Family gift, will welcome its first students this fall. Replete with old-world stone masonry, poetic archways and a stately tower, the 205,000-square-foot structure will offer living spaces, a communal dining hall, a great room, a performing arts rehearsal studio and four courtyards.
As part of the plan, Carmichael Towers will come down to make way for two additional residential colleges slated to open in 2022 and 2023, respectively.
Each residential college functions as a "campus within a campus" for about 330 undergraduates who live and learn alongside graduate students and visiting scholars under the leadership of a faculty head of house for their sophomore, junior and senior years. Spaces for learning and collaboration are woven into the structure's free-flowing design, encouraging a sense of community, identity and belonging.
Residential colleges and the overall redevelopment of Vanderbilt's West End Neighborhood is directed by the university's comprehensive land-use planning initiative, FutureVU.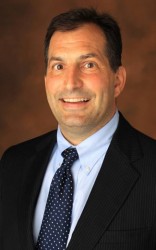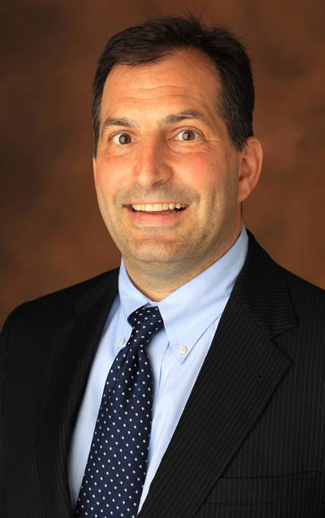 "The expansion of residential colleges is an integral piece of our academic strategy and will be a clear hallmark of our campus architecture driven by the university's humanistic principles," Vice Chancellor for Administration Eric Kopstain, who is leading FutureVU, said.
"FutureVU provides a framework for ensuring that the future growth and development of the built environment aligns with the academic mission and is connected in a meaningful and synergistic way with the dynamic growth and distinctive character of Nashville," he said.
The facilities under construction have deep and deliberate roots to Nashville and Tennessee. More than 300 local craftsmen and craftswomen are working on the E. Bronson Ingram project. Eighty-five percent of the subcontractors on the project are local, and 10 percent are minority and women-owned enterprises. Locally sourced sandstone from Crab Orchard, Tennessee, near Crossville, is used extensively throughout the college.
Learn more about Vanderbilt's residential colleges and FutureVU.