A renewed programmatic vision for Vanderbilt's residential college system broadens and enriches the residential education experience for students, faculty and staff.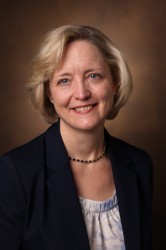 Susan R. Wente, provost and vice chancellor for academic affairs, appointed the Residential Colleges Programmatic Vision Committee last November to further programmatic development and connections between The Martha Rivers Ingram Commons, Warren and Moore residential colleges and E. Bronson Ingram College, which is scheduled to open this fall, as well as additional residential colleges planned for Vanderbilt's West End Neighborhood.
"The committee has presented an expanded, yet nuanced, framework that cultivates a capacity for lifelong learning, civic engagement and professional development," Wente said. "This work stems from core elements of the Academic Strategic Plan to create a thorough strategy for the flourishing of every undergraduate student."
According to the committee, Vanderbilt's expanded residential college system will create an intentional, mutually beneficial educational experience that develops intellect, community, personal wellbeing, self-discovery and cultural awareness. This philosophy builds upon the learning objectives of The Ingram Commons to establish a confluent model for sophomores, juniors and seniors. The committee's vision is for all students to engage with programming in residential colleges across campus.
Read the Residential Colleges Programmatic Vision Committee report. >>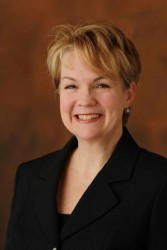 "This model is uniquely Vanderbilt, taking the questions and interests our students may first encounter in our classrooms and using them to spark robust conversations within a diverse residential community," said Vanessa Beasley, dean of The Ingram Commons and committee chair. "We find this to be a far more holistic style of education for students and one that benefits faculty and staff participants as well. The sum is much bigger than its parts."
Drawing from research and best practices, the report outlines the goals sought and issues faced within the five learning objectives during each year of the undergraduate experience. For instance, programming in a student's first year at The Ingram Commons focuses on developing an appreciation for intellectual discovery. This is continued throughout a student's sophomore, junior and senior years as they master a course of study and complete an immersion project.
The report also lists the model's benefits, which include increased cross-college collaboration and a foundation for an assessment system. Finally, a recommended administrative structure and future opportunities are explored.
Beasley refers to a specific classroom experience to demonstrate the power of Vanderbilt's residential college programming model. In an iSeminar for first-year students, an initiative that extends the academic mission of The Ingram Commons, she and co-instructor Ole Molvig, assistant professor of history, hosted David Sweatt, the Allan D. Bass Professor of Pharmacology, and Paul Stob, associate professor of communications studies, for a discussion about how memory works at both the molecular and sociological levels. She describes the experience as one of the top classroom discussions she has ever participated in.
"If my experience within residential colleges makes this kind of discussion with first-year students a reality, then imagine the possibilities as all of our students have more opportunities to interact more often outside of class with our stellar faculty and the guests they bring to campus," Beasley said.