Media Inquiries
Latest Stories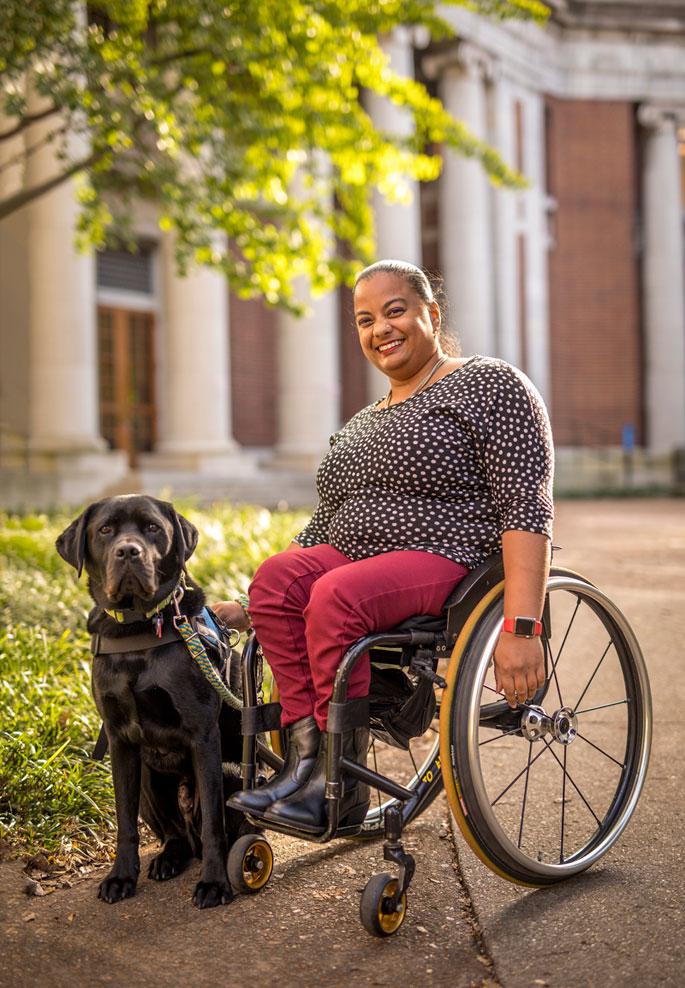 Diverse: Issues in Higher Education has selected Vanderbilt professor Anjali Forber-Pratt to be featured in its 2018 Emerging Scholars issue.
Forber-Pratt, assistant professor of human and organizational development at Vanderbilt's Peabody College of education and human development, is among 15 minority scholars selected after a lengthy nomination process. This is the 17th year for the special issue.
Forber-Pratt is a disability rights advocate and an elite wheelchair racer. She earned two bronze medals after participating in the 2008 Paralympic Games in Beijing, China, and the 2012 Paralympic Games in London. She is the 2011 World Champion in the 200m.
"Anjali Forber-Pratt is a promising scholar of positive identity development, especially through sports, who demonstrates a deep commitment to empowering people with disabilities," said Camilla P. Benbow, Rodes and Patricia Hart Dean of Education and Human Development at Peabody. "She is also a terrific role model. We are delighted to see her honored."
FOR MEDIA:
Anjali Forber-Pratt  is an academic expert who can comment on disability identity development, perceptions of inclusion and disability, victimization experiences in schools, ableism, disability research, and her experience as a Paralympian, scholar and athlete. She has served as a consultant on disability rights and policies for the Obama administration, the U.S. Department of Education, the U.S. Chamber of Commerce and the U.S. Office of Personnel Management. She is the author of All About Sports for Athletes With Physical Disabilities and has published more than 25 academic articles in prominent journals.
Read about Anjali Forber-Pratt's upcoming trip to South Korea to speak on the Paralympic movement.