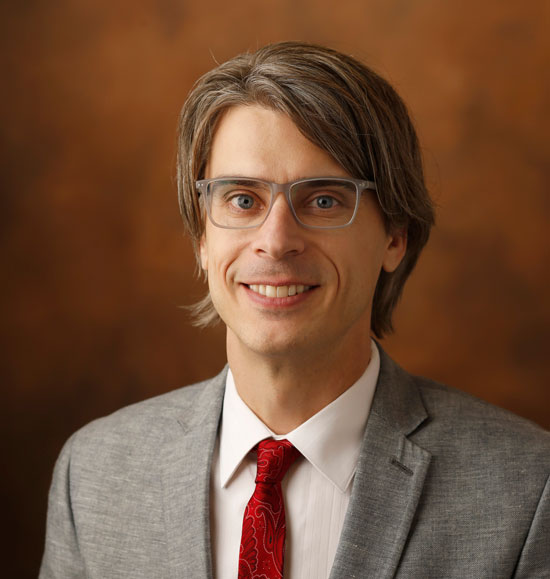 A new faculty director for the Tennessee Education Research Alliance at Vanderbilt's Peabody College of education and human development has been named. Jason A. Grissom, associate professor of public policy and education, will lead the enterprise. Dale Ballou, associate professor of leadership, policy and organizations, served as faculty director in TERA's first year, and will continue in an advisory role until his retirement this spring.
TERA is a unique research-practice-policy partnership between Vanderbilt's Peabody College and the Tennessee Department of Education that launched in the fall of 2016. TERA harnesses the expertise of researchers at Vanderbilt and other leading universities to carry out research to inform the state's school improvement strategies and contribute to national conversations on K-12 education. TERA research is focused in four areas: improving early reading, reimagining state support for professional learning, driving improvement in low-performing schools, and strengthening Tennessee's education labor market.
"Jason Grissom is an innovative and rigorous researcher," said Camilla P. Benbow, Patricia and Rodes Hart Dean of Education and Human Development. "As faculty director, he will bring insight as well as a strong commitment to collaboration to TERA's efforts to strengthen education in Tennessee and beyond."
Grissom's research focuses primarily on school and district leadership and educator mobility. He has conducted studies of principal turnover in Tennessee, the state's administrator evaluation system, and the factors that contribute to the retention of effective teachers. As faculty director, Grissom will collaborate closely with leaders in the state Department of Education and work with TERA Executive Director Erin O'Hara to set the strategic vision for the organization and spearhead its research agenda.
"Tennessee has made great strides in recent years in improving outcomes for students, and using research and evidence to make policy decisions has been a big part of that improvement," Grissom said. "I am excited to help provide leadership to TERA's efforts to ensure that the state has the research it needs to create great educational opportunities for all students."