Media Inquiries
Latest Stories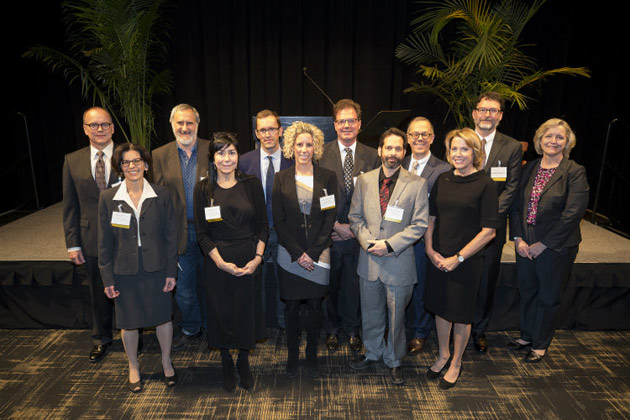 Eleven Vanderbilt University faculty members named to endowed chairs were recognized for their outstanding scholarship and research during a celebration at the Student Life Center Nov. 29.
Susan R. Wente, provost and vice chancellor for academic affairs, noted in her opening remarks that an endowed chair is the highest honor that a university can bestow upon its faculty. The tradition at Vanderbilt began in 1918 with the creation of the Landon C. Garland Professorship of Physics and the Holland N. McTyeire Chair in History.
"In order to strengthen our excellence in endowed chairs, we recently announced what we call the Chancellor's Chair Challenge, a yearlong, $30 million investment by the institution designed to create 30 new endowed chairs."
Wente thanked all of the donors who are supporting that challenge as well as the chairs that have already been established. "We are grateful for their support in affirming the power of education and research to change lives," she said.
Deans Lauren Benton, Chris Guthrie, Lawrence J. Marnett and Linda Norman described the accomplishments of the chair holders in their respective schools: the College of Arts and Science, Law School, Basic Sciences – School of Medicine and School of Nursing.
The following faculty members were honored:
The celebration marked the 24th event to honor faculty members named to endowed chairs. A total of 242 chair holders have been honored since the initiative to recruit and retain outstanding scholars and teachers was announced by Chancellor Nicholas S. Zeppos in August 2010.