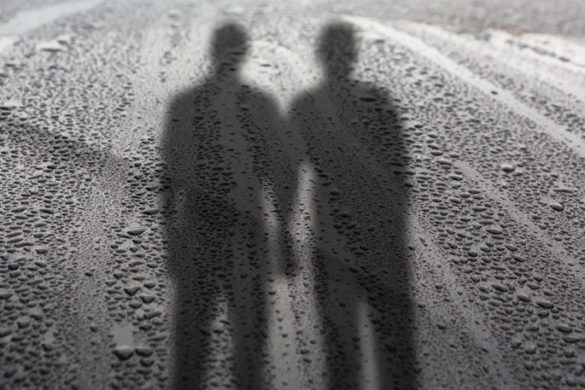 Vanderbilt researchers are building safe spaces to help curb an HIV epidemic among a subpopulation of young black men.
HIV infections in the United States have declined 18 percent in recent years, but in the African American community, the figures remain disproportionately high. About 10,000 young black men who have sex with men (BMSM)* contract HIV each year — more than any other demographic group, according to the Centers for Disease Control and Prevention.
"As interventions and services are becoming more available, the estimated number of HIV infections for the BMSM population have been stable from 2010 to 2014, but there is still much work to do," said Sandra L. Barnes, principal investigator of a five-year study supported by a $1.5 million grant from the U.S. Department of Health and Human Services' Substance Abuse and Mental Health Services. Barnes is a professor of human and organizational development at Vanderbilt's Peabody College of education and human development.
"The initial questions we had were how to establish trust and reach a demographic that has a history of being marginalized, and how we enhance existing knowledge, skills and capacities in this group," Barnes said.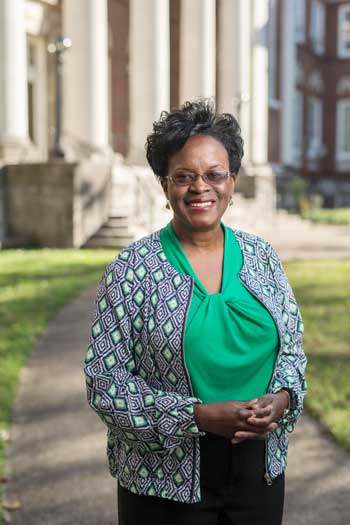 Barnes' study is a partnership with Fisk University. To attract participants in the Nashville area, Barnes and her team conducted strategic social media campaigns and developed a series of public service announcements to bring awareness to existing and enhanced interventions at local service providers, including HIV testing, hepatitis testing, risk reduction counseling, alcohol/drug counseling, support groups and spiritual support.
Results from a 90-minute focus group to learn how men in the target group currently access social and emotional support were published in the Journal of Positive Sexuality by Barnes and co-author Chelsea McQueen, clinical translational research coordinator at the Vanderbilt Kennedy Center. Barnes' next article on how BMSM develop innovative uses of social media for spiritual support is forthcoming in the Journal of Homosexuality.
"Many of these young men have become quite creative in navigating challenging and often unwelcoming social spaces," Barnes said. "Our prevention program endeavors to provide various forms of tangible and intangible support."
The researchers found that familial support was important to the participants. Many relied on a sibling or cousin when other family members were not supportive. Some participants had formed positive alternative familial bonds by creating a family of choice among likeminded individuals. The majority of the men expressed the need for more safe spaces in which they can live authentically, and without judgment, while socializing and when navigating key decisions like healthcare, employment and housing.
"Although the men live in or near Nashville, a city known for its economic stability and growth, they often experience isolation, stigma, and limited information, preventing hem from maximizing their individual and collective potential," Barnes said. "In the past, society hasn't done a good job of meeting the needs of this population. Family support only goes so far."
The findings reinforce the importance of holistic programs and practices to better enhance existing supports and community-building programming to meet the diverse needs of BMSM.
"Few studies have examined the possible benefits of social support and active allies for BMSM to combat stigma from family and religious and community settings," said Barnes. "In our work we want to better understand how BMSM can increase their resiliency, how we can foster improved coping mechanisms against racism and homophobia, and help them develop more positive sexual and racial identities."
When the five-year study is complete, Barnes hopes to see a decrease in HIV and hepatitis as well as a marked increase in local BMSM that are equipped with tools, information and strategies to live healthier lives.
*The acronyms BMSM (black men who have sex with men) and YMSM (young men who have sex with men) are used in research circles as broad categories that reflect more fluid self-identities in terms of sexuality.
Read "Experiences and perceptions about social support among Black men who have sex with other men in Tennessee," in Journal of Positive Sexuality.