Media Inquiries
Latest Stories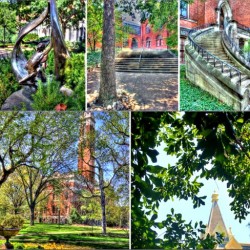 Join Paul Marshall, architect with Vanderbilt University Campus Planning and Construction, for the next Vandy Walks event Thursday, June 15, from noon to 1 p.m.
The topic for this installment of Vandy Walks is "Campus Architecture." Meet at the Alumni Lawn flagpole at noon.
Vandy Walks is a walking series brought to you by Health Plus and the Vanderbilt Recreation and Wellness Center. Faculty and staff are encouraged to log activity with the Start! Physical Activity Program.