Media Inquiries
Latest Stories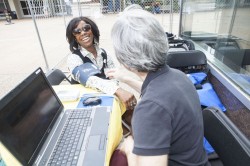 Vanderbilt University faculty and staff are invited to attend the Know Your Numbers and CORE Nutrition event June 14 at Sarratt Student Center, Rooms 216–220, from 11 a.m. to 1 p.m.
Know Your Numbers is a quick, noninvasive biometric screening program. Employees can check blood pressure, weight, and body mass index. These numbers can be used on your yearly Compass Health Assessment and are uploaded to the Wellness Actions Log for the Go for the Gold program.
CORE Nutrition offers practical recipes, healthy samples and reliable nutrition information in a fun, come-and-go atmosphere.
The event is sponsored by Health Plus. Participants also will receive Health Plus resources and small giveaways while supplies last!