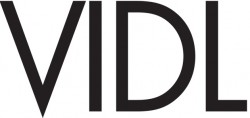 The Vanderbilt Institute for Digital Learning (VIDL) distributed more than $46,000 in grants and awards this spring as part of its Innovation Programs initiative.
Faculty, staff and students were invited to apply for VIDL funding for their projects that met criteria in one of four categories: MacroGrants, MicroGrants, Student Innovation Awards or Faculty Working Groups. In total, 35 distinct applications or nominations were received for projects involving more than 100 people.
The 2015-16 grant and award recipients are as follows:
MacroGrants
A seed-funding program to promote development and research in digital learning. The goal of this program is to jumpstart innovative projects that may otherwise not be undertaken. Ideally, these will continue to grow beyond the initial seed-funding period.
Funded in full:
· CollabSNAP, which develops modular functionality for the open-source programming environment SNAP, intended to lower the threshold for engaging nonprogrammers in collaborative programming and modeling. Douglas Clark and Corey Brady, Peabody College of education and human development
· Learning Anatomy through Digital Platforms, which will expand on a web application designed to collect anatomical data and crowd source data analysis. An expanded app will greatly increase the speed of data collection and facilitate an expansion of student comprehension of anatomy, as well as monitor and assess learning outcomes. Jon Kaas and Dan Miller, College of Arts and Science
Funded in part:
· Mapping the Refugee Crisis, which aims to construct an open-ended website to build on undergraduate research that utilizes digital mapping tools and data visualization in various forms to explore and analyze the most recent waves of migration to German-speaking countries. Lilla Balint and Lutz Koepnick, College of Arts and Science
MicroGrants
Up to $500 for faculty and staff, with preference given to requests for the purchase of digital equipment to aid with innovative projects in teaching or research.
· Haerin Shin, assistant professor of English. Samsung Gear VR, a virtual reality headset that allows its users to engage with multimedia content in a virtual 3D environment.
· Jessica Greenfield, lecturer in Italian. Digital recording equipment for students abroad to collect "authentic resources" for later classroom use.
· Christina Marasco, assistant professor of the practice of biomedical engineering. Equipment to enhance spatial cognition training using 3D virtual environments.
· Alistair Sponsel, assistant professor of history. Underwater digital photography equipment to advance History of Exploration teaching and research activities.
· Edward Cheng, Tarkington Chair in Teaching Excellence, Vanderbilt Law School. Podcasting equipment to enhance scholarly and general knowledge related to law of evidence and proof.
· Melanie Morris, instructor in nursing. A tablet to investigate the effect of nurse-navigated mobile messaging support on first-time mothers' postpartum symptom experience.
· Todd Hughes, director of instructional technology, Center for Second Language Studies. Optical character recognition equipment and software for text-mining projects.
Student Innovation Awards
Awards for student projects that illustrate innovation in digital learning tied to either research or pedagogy.
Undergraduate Student Prize winners:
· First place: Ellen Wang, a junior medicine, health and society major from Frederick, Maryland. Her project—a website called "Seven Yellow Faces"—features a collection of conceptual digital drawings examining ethnic identities and alienation through popular stereotypes. The works are informed by the vices described and categorized as the "seven deadly sins" in Christianity. Wang completed the project for her Asian American Literature (the Mechanisms of Alienation) course taught by Haerin Shin, assistant professor of English.
· Second Place: Emma Baker, a senior English major from Seattle. For her project, "The Imperfect Copy," participants reiterated a single story in different voices, forms and mediums; introduced different versions of orally remediated stories; and focused on the concept of mediation as a mechanism of producing alternate realities. Baker completed the project for her Literature, Science and Technology course, also taught by Shin.
· Third place: Michael James Zoorob, a senior political science major from Bellaire, Texas, who served as president of The Vanderbilt Political Review, a nonpartisan undergraduate student newspaper. His project, "2015 Political Survey of Vanderbilt Undergraduates," used online survey design, statistical analysis and data visualization to gain insight into Vanderbilt students' political leanings.
Graduate and Professional Student Prize winners:
· First place: Don Rodrigues, MA'13, who is working toward his Ph.D. in English, for his project "Shakespeare, Editor." Using both traditional and digital analytic methods to visualize the "hand," or literary signature, of William Shakespeare, Rodrigues looked at a selection of works of which Shakespeare was known to have contributed to better understand him not as an author, but as a collaborator and editor. The major examination is of a collection of poems called "Love's Martyrs," for which Rodrigues demonstrated that a portion of the text traditionally credited to Robert Chester actually displays Shakespeare's "hand" rather than Chester's.
· Second place: Jared Shenson and Ryan Adams, fourth-year School of Medicine students, for their project "iPads in the Anatomy Laboratory." They developed pilot programs to test the advantages and disadvantages of digital over traditional instructional aids, shared their findings locally and nationally, and developed methods to teach students how to employ the content most effectively in the lab setting.
· Third place: Colleen Russo, MS'14, who is working toward her Ph.D. in psychology at Peabody College of education and human development. Her project "Children and Touchscreen Devices" investigated how young children interact and learn from touchscreen devices. On a shoestring budget, her team created a series of apps designed to test, measure and record child–tablet interactions.
Faculty Working Groups
Designed to provide faculty with the resources for open-ended experimentation with a novel digital tool, pedagogic approach or research avenue.
· Semantic Web, Steven Baskauf, organizer. This working group explored the semantic web and linked open data to enable "smart" navigation among global data nodes. Participants ranged across four departments and the Vanderbilt Library.
· Digital Storytelling, Laura Carpenter and Mark Schoenfield, organizers. This working group focused on combining the art of telling stories with computer-based multimedia, including audio, video, graphics and web publishing, to enhance active teaching and professional outreach. Participants included seven departments and campus centers.
· Virtual Reality, Ole Molvig, organizer. This working group organized around sharing the expense and expertise required to explore the possibilities of virtual reality technologies. Participants were drawn from five Vanderbilt University colleges, with the number growing.
· Language and Education Adaptive Reading Network (LEARN), Georgene Troseth, organizer. This working group designed and explored closed-loop digital tools to engage reading and foster language development in low-income family environments. Participants were drawn from five departments.
For more details about the Vanderbilt Institute for Digital Learning's Innovation Programs grants for 2015-16, visit the VIDL website, or contact Ole Molvig, assistant professor of history and assistant director of VIDL.