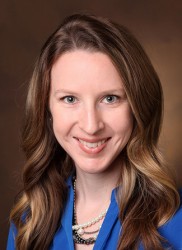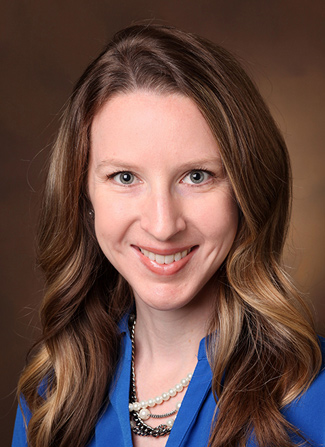 Assistant Professor of Psychology Jennifer Trueblood is one of four young scientists who have made significant contributions to psychological science chosen by the Psychonomic Society to receive its 2016 Early Career Award.
The society and its members perform and promote the basic science of behavior in areas such as memory, learning, problem solving, action planning, language and perception that connect with other fields of research. It confers these awards annually to individuals early in their career "to raise the visibility of our science and of our very best young scientists within the field, within the awardees' institutions, in the press, and in the larger community."
Awardees will be formally recognized at the society's annual meeting, which will be held in November in Boston. They will receive a plaque or framed award document and a cash prize of $2,500 at the meeting.
Trueblood joined the psychology department at Vanderbilt in 2015. She received her doctorate in cognitive science from Indiana University in 2012 and served as an assistant professor at the University of California, Irvine from 2012 to 2015.
Trueblood's research focuses on how people make decisions when faced with multiple, complex alternatives and options involving different risks and rewards. Developing computational models that well predict people's choices can lead to the development of tools to help people make better decisions.
For example, it is well-documented that context can influence choices. This type of influence can have both positive and negative consequences. Most of us recognize that a store's design influences what products we buy or how much we spend. Trueblood's research uses computational models to investigate how our preferences are influenced by context, shedding light on the underlying cognitive processes involved in complex-decision problems.