Media Inquiries
Latest Stories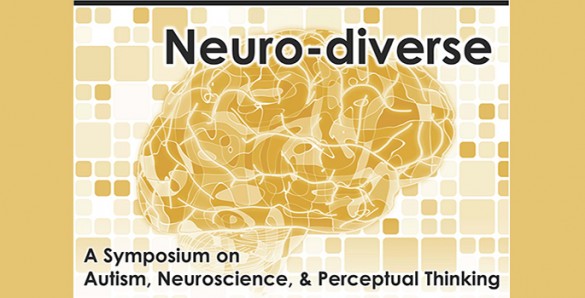 Instead of focusing exclusively on the impairments experienced by individuals with autism spectrum disorder, some researchers in neuroscience, psychology and artificial intelligence are concentrating on the cognitive diversity and strengths of individuals with ASD. They argue that this approach will not only improve our understanding of the condition but will also promote better social engagement and fulfillment for people with ASD and other cognitive differences.
The progress and promise of this area of study is the subject of a morning symposium titled "Neuro-diverse: A Symposium on Autism, Neuroscience and Perceptual Thinking" and an associated evening lecture – both free and open to the public – taking place on the Vanderbilt campus Monday, May 23. The main program takes place from 9 a.m. to 12:30 p.m. in Medical Research Building III Room 1220, and the evening lecture will be held in Sarratt Student Center Cinema from 6 to 7 p.m.
The evening lecture is titled "Success with Autism: Using Our Strengths for Achieving a Fulfilling and Productive Life – just like everyone else" by Stephen Shore, an assistant professor at Adelphi University, who is a savant pianist, author and a leading speaker on autism. His books include: Understanding Autism for Dummies (2006) and Beyond the Wall: Personal Experiences with Autism and Asperger Syndrome (2003).
The keynote speaker in the morning session is Isabelle Soulières, a neuropsychologist at the University of Quebec at Montreal, who will speak on "Autism: From Visuospatial Expertise to Reasoning." Additional speakers will be Vanderbilt professors Frank Tong, who will describe the mechanisms underlying imagery and visual working memory; Maithilee Kunda, who will discuss visual thinking from the view of artificial intelligence; and Mark Wallace, who will talk about the sensory world and autism. Rajesh Kana from the University of Alabama at Birmingham will discuss the impact of visualizing reading intervention on brain connectivity in autism.
The symposium is sponsored by the Vanderbilt Brain Institute, the Vanderbilt Kennedy Center, Vanderbilt College of Arts and Science and Vanderbilt School of Engineering.
For additional information contact: neurodiverse@vanderbilt.edu
[campusmap]