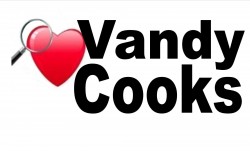 The Vanderbilt Recreation and Wellness Center and Health Plus will present "Vandy Cooks with Chef Brian Hancock" from 5:30 to 6:30 p.m. Thursday, March 24, in the VRWC demonstration kitchen.
Join us as we celebrate healthy eating at Vanderbilt and National Nutrition Month. During his healthy cooking demonstration, Hancock will prepare tasty dishes using vegetarian protein sources. Samples will be provided along with recipes complete with nutrition analysis.
Hancock currently oversees the Department of Athletics' Training Table, which feeds hundreds of Vanderbilt student-athletes each day. Hancock is a self-taught chef with a passion for simple, proper cooking.
He began his culinary career 20 years ago in a small town in rural Georgia. After attending Georgia Southern University, he found himself working with Eagle Dining at GSU. For nine years he worked his way up the ranks to executive chef before relocating to Nashville to serve as sous chef for Vanderbilt's Training Table.
Over the years Hancock has competed in several American Culinary Federation competitions, receiving one bronze, two silver and one gold medal. In 2013 he won the Regional Culinary Challenge and competed in the National Culinary Challenge, earning a silver medal.
Vandy Cooks is conducted monthly through a partnership among the Vanderbilt Recreation and Wellness Center, Health Plus and a number of celebrated food experts.
Contact: Marilyn Holmes, (615) 343-2638
marilyn.c.holmes@vanderbilt.edu