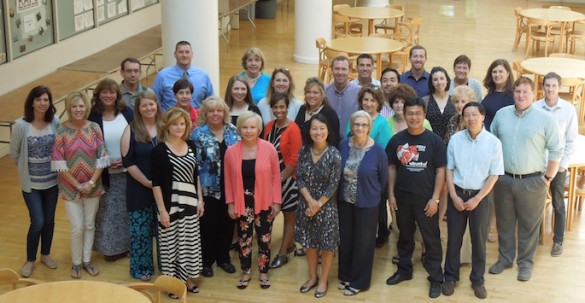 Tennessee teachers are reporting that a collaboration model implemented as part of a Vanderbilt study continues to show positive outcomes two years later.
The Teacher Peer Excellence Group (TPEG) model, created by researchers at Vanderbilt's Peabody College of education and human development, promotes building "communities of practice" that encourage educators to work together and learn from each other. It involves observation, feedback and collaborative lesson planning.
"When you work together, there are sparks that happen, but they often disappear," said Xiu Cravens, associate dean of international affairs and one of the project directors. "The idea is to capture and preserve those sparks in a continuous improvement cycle."
Initially funded by the Tennessee Department of Education, a select group of elementary and middle schools in Davidson, Shelby, Rutherford, Tipton, Loudon and Knox counties were chosen to try out TPEGs during the 2013-14 school year under researchers' supervision. At year's end, the schools reported that using the model improved teacher effectiveness scores, and that student outcomes had gone up.
A grant by the Bill & Melinda Gates Foundation provided support to gauge how the model is faring after the intensive implementation period ended. Surveys of participating schools in Knox County and Loudon County at the end of the 2014-15 school year show the TPEG model continues to thrive. Educators reported that those who used TPEGs showed improvement in teacher effectiveness scores and in student learning.
"Teachers plan a lesson together, observe each other teaching the lesson, give feedback and refine the lesson before storing it for future use," said Cindy Bosse, principal of A.L. Lotts Elementary School in Knoxville. "[rquote]This process has benefited both new and experienced teachers.[/rquote] Expecting a team effort is now the norm."
Rebecca Tipton, a third grade teacher and team leader for the second grade level at Lotts, said that while the initial implementation of the model was uncomfortable, teachers now appreciate one another's strengths, have become closer as a team and weekly grade level meetings are more productive.
"We are all becoming better teachers by watching, planning, reflecting and providing feedback to very good lessons to make them even better," Tipton said.
Cravens cautions that the current survey results, while important, are considered "soft outcomes." TPEG participants were either self-selected or selected by principals who regarded them as collaborative types already.
"We can't make a complete causal claim," she said, "but what excites us is that the success of the early adopters has inspired more and more teachers to incorporate the TPEG model into their practice voluntarily."
The research team is now focused on tracking how districts "customize and localize" the new practices. "We want to see how schools integrate day-to-day and district-level professional development to support these methods after the funding has ended," she said.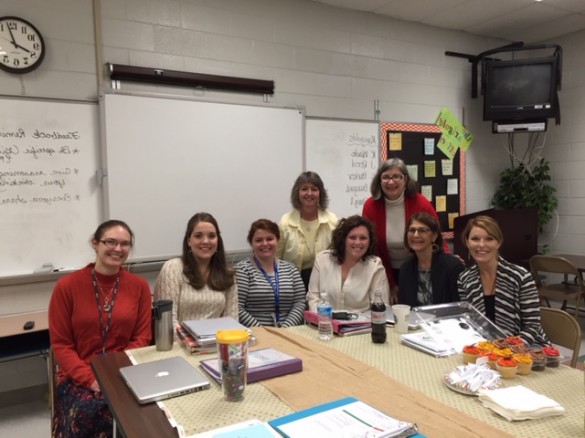 The TPEG concept grew from a partnership among Vanderbilt researchers and educators in Tennessee and at East China Normal University in Shanghai, China.
"This is very much about how people leverage collective wisdom in their work," said Cravens. "This is about giving teachers more freedom and autonomy by providing a good foundation and knowledge base and by bringing everyone to a higher level. By providing teachers with viable lessons for every student, teachers have more time and energy to tailor their styles to the needs of the students."
Cravens was invited to participate in a panel discussion on "Exploring Approaches to Instructional Improvement through Collaborative Inquiry" at the Learning Forward 2015 Annual Conference Dec. 5-9 in Washington, D.C. She will discuss the redesign and early implementation outcome of the TPEG model in Tennessee public schools.
Additional Vanderbilt collaborators include Ellen Goldring, Patricia and Rodes Hart Professor and chair of Peabody's Department of Leadership, Policy and Organizations; Patrick Schuermann, research assistant professor of public policy and education; Nancy Dickson, director of the Humphrey Fellowship Program at Peabody; and Ph.D. students Timothy Drake, Laura Rogers and Charlotte Munoz.