Media Inquiries
Latest Stories
by Jane Sevier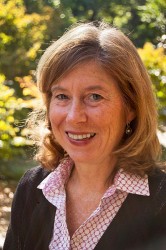 Most preschool instructional time is devoted to literacy at the expense of mathematics and science, according to the creators of Connect4Learning (C4L), an interdisciplinary early childhood curriculum that addresses this need.
Developed by a team of nationally recognized early childhood education experts and funded by the National Science Foundation, the curriculum synthesizes research-based approaches in literacy, mathematics, science and social-emotional development.
"C4L integrates content in a way that ensures that children receive a significant amount of instruction in each domain," said Mary Louise Hemmeter, one of the lead authors as well as professor of special education at Vanderbilt's Peabody College of education and human development and co-faculty director of the Susan Gray School for Children.
The result of years of research and classroom testing, C4L includes six instructional modules for pre-K students and their teachers. Pilot programs that have tried C4L report that children improved their performance across all fields.
A preview of the curriculum and its components will take place Nov. 18, 2015, at the National Association for the Education of Young Children annual conference in Orlando, Florida. It will be available January 2016, sold exclusively through Kaplan Early Learning Company.
Lead authors are Hemmeter, Julie Sarama and Douglas Clements, University of Denver; Kimberly Brenneman, Rutgers University; and Nell Duke, University of Michigan. Lindsay Giroux, who earned her master's of education at Peabody in 2012, helped develop the activities and instruction related to social-emotional development and overall classroom design.