Media Inquiries
Latest Stories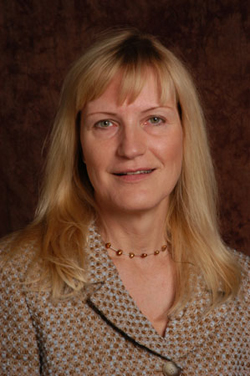 Barbara L. Carroll, a nationally recognized leader in higher education human resources, has been named to the newly defined role of Vanderbilt University associate vice chancellor and chief human resources officer.
Carroll, who has held the same title at North Carolina State University for the past 11 years, is also the current chair of the board of the College and University Professional Association for Human Resources, the national association for higher ed HR. An alumna of Vanderbilt's Peabody College and the Owen Graduate School of Management, she spent her early career at Vanderbilt.
The position Carroll will assume Jan. 5, 2016, is a result of the reconfiguration of the Vanderbilt University Medical Center as a not-for-profit academic medical center that is legally and financially distinct from the university. Currently, Traci Nordberg serves as associate vice chancellor and chief human resources officer for both the Medical Center and the university. With Carroll's arrival, Nordberg will assume the role exclusively for VUMC, and the two will collaborate to ensure a smooth HR transition until the official reorganization of the Medical Center and university is complete.
"Barbara is uniquely suited for this role," said Vice Chancellor for Administration Eric Kopstain. "Her extensive professional experience coupled with her national presence and Vanderbilt University roots enable her to step in and immediately provide strong leadership for our workforce as we transition into a new era for the university and Medical Center. She deeply appreciates the Vanderbilt mission and culture and understands our history."
Carroll will work with the university's senior leadership team in designing and implementing human resource services for the university. "With the transition, Barb will enjoy the unique opportunity to design, develop, lead and manage a truly customer-oriented organization devoted to serving Vanderbilt's diverse constituents, maximizing its human capital, and achieving operational excellence," Kopstain said.
"[lquote]I am delighted to rejoin Vanderbilt University, which holds a special place in my history and my heart," Carroll said.[/lquote] "I'm particularly honored to do so at a time of historic transition for the institution and to be given the opportunity to help build a transformative HR partnership with and for the campus."
Carroll has long been active in CUPA-HR. As chair of its public policy committee, she has spoken before Congress and has been involved in developing and representing federal legislative and regulatory positions on a wide range of issues that have an impact on higher education and the workforce. In July 2015, she became chair of the national board.
Carroll has held her current position at N.C. State since 2004. Before that, she was assistant vice president for human resources at Georgia State University and directed human resource services at Swarthmore College and the University of Missouri–St. Louis. Her first position in human resources was at Vanderbilt University and Medical Center, where she managed employee and labor relations until 1993.
She began her higher education career in the graduate psychology and human development program at Peabody College before being recruited into Vanderbilt's HR office. She did her undergraduate work in Vanderbilt's College of Arts and Science and Peabody College and holds an executive MBA from the Owen Graduate School of Management.
Carroll was named after a national search, led by Kopstain. Other members of the search team were Audrey Anderson, vice chancellor and general counsel; Camilla Benbow, Patricia and Rodes Hart Dean of Education and Human Development; Cynthia Cyrus, vice provost of learning and residential affairs and professor of musicology; Anita Jenious, director of the Department of Equal Opportunity, Affirmative Action and Disability Services; Cindy Kam, senior associate dean of the College of Arts and Science and professor of political science; John Lutz, vice chancellor for information technology; Heather Marabeti, associate vice chancellor for advancement services; Laura Nairon, assistant vice chancellor for business services; Mark Petty, assistant vice chancellor for plant operations; Ron Schrimpf, Orrin Henry Ingram Professor of Engineering; Brett Sweet, vice chancellor for finance and CFO; August Washington, assistant vice chancellor and chief of police; David Williams, vice chancellor for university affairs and athletics and athletic director; and Richard Willis, Anne Marie and Thomas B. Walker, Jr. Professor of Accounting and chair of the Faculty Senate.