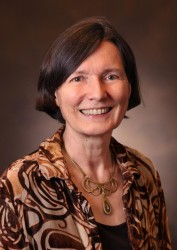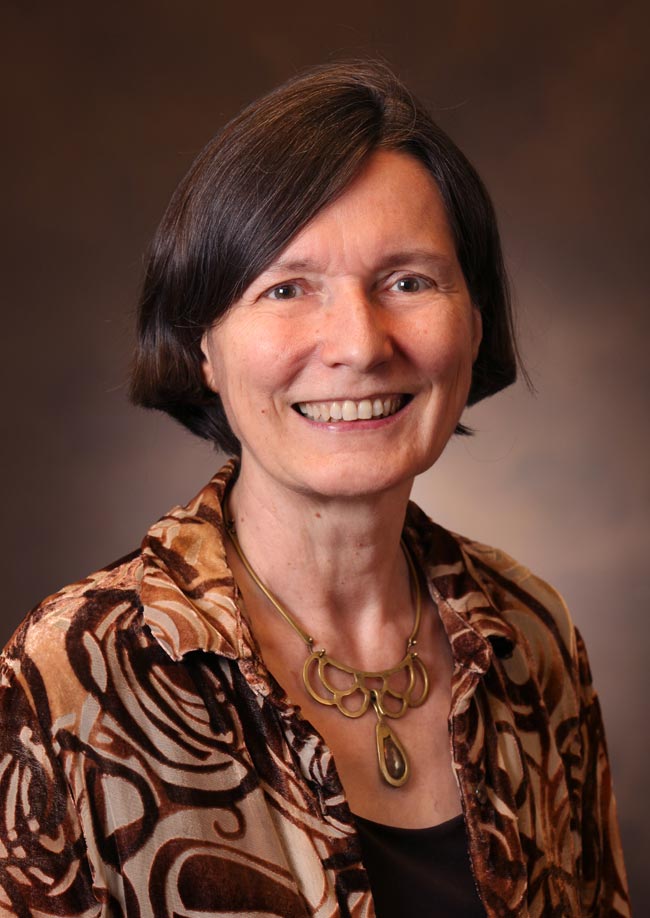 Vanderbilt University researcher Marybeth Shinn will present her findings from the Family Options Study, an 18-month collaborative evaluation of federal homeless housing programs, on Aug. 21.
The forum will be held at the Nashville Public Library's main branch downtown and is free and open to the public. Coffee and a light breakfast will be offered in the Community Room at 9 a.m. and the program will begin at 9:30 a.m. in the auditorium.
Please RSVP to reserve a seat. Space is limited.
Related: Twitter Q&A on homelessness Aug. 18 »
Shinn, professor and chair of the Department of Human and Organizational Development at Vanderbilt's Peabody College of education and human development, evaluated the effectiveness of housing and services interventions for more than 2,000 families in 12 communities for the U.S. Department of Housing and Urban Development. Co-lead investigator was Stephen Bell, vice president of social and economic policy at Abt Associates.
Shinn will share data collected on subsidized housing, project-based transitional housing and community-based rapid re-housing, and discuss which programs worked best in keeping families out of the homelessness cycle. The study has important policy implications showing that subsidized housing vouchers are more effective in curbing the homelessness cycle than other programs.
The Family Options Study, which is ongoing, is the first large-scale experiment conducted to assess the effectiveness of homelessness assistance programs for families. The study results were presented at HUD headquarters in Washington, D.C., in July.
The Aug. 21 forum provides an opportunity for members of the Nashville homeless services community to hear the results firsthand and ask questions during a Q&A session following the talk. (Questions may be submitted via Twitter using #familyoptions in advance, or submitted at the event.)
Parking is available in the library lot, and self-validation is offered in the main lobby.
The forum is sponsored by the Vanderbilt Center for Nashville Studies, the Nashville Public Library and Vanderbilt's Peabody College.
Have questions about homelessness?Interact with Shinn on Aug. 18, from 1 to 2 p.m. (CDT) when she answers questions during an #AskVU live Twitter event.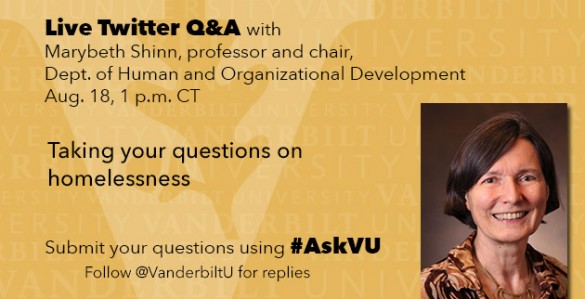 For more information, contact jennifer.johnston@vanderbilt.edu.