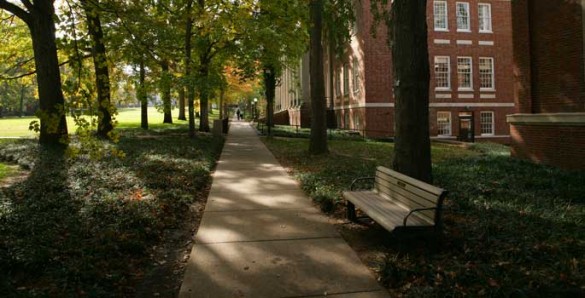 by Jane Sevier
The Department of Special Education at Vanderbilt Peabody College of education and human development has received $15 million in funding from the U.S. Department of Education's Office of Special Education Programs (OSEP). A five-year $7.5 million grant will support the development of a national center focused on training teachers to educate children with disabilities. The department also received $7.5 million from OSEP in the form of six five-year $1.2 million training grants to support 131 master's and 11 doctoral students.
National Center for Leadership in Intensive Intervention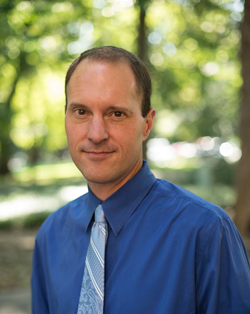 The National Center for Leadership in Intensive Intervention will prepare special education leaders to provide intensive intervention to students with disabilities who have intense service needs due to persistent and severe academic and behavioral difficulties.
"What makes this unique is that the scholars who go through the program will be trained both in academics and behavior," says Chris Lemons, project co-director. "Traditionally in special education, we've been trained either in academics or behavior. Many of the students who need intensive intervention, who've been persistently unresponsive to our current best practices, have co-occurring academic and behavioral challenges. Our goal is to train a group of scholars who are quite knowledgeable on both sides of the fence."
The grant will support 28 doctoral students at partner institutions in a consortium that includes Vanderbilt, Southern Methodist University, University of Connecticut, University of Illinois at Chicago, University of Minnesota, University of Texas at Austin, and Virginia Commonwealth University. The consortium will develop an intensive-intervention core curriculum through an online forum and create a project website, the Intensive Intervention Network, to advance research on and implementation of intensive intervention.
The project will enable scholars to participate in cross-institutional research activities. In addition, the consortium will provide opportunities for internships with national centers supported by OSEP, including CEEDAR (Collaboration for Effective Educator Development, Accountability and Reform), NCII (National Center on Intensive Intervention) and the IRIS Center at Vanderbilt University.
Associate Professor Joseph Wehby and Assistant Professor Chris Lemons are project directors. Professors Douglas Fuchs and Lynn Fuchs are co-directors.
Information about applying can be obtained by emailing the center at nclii@vanderbilt.edu.
Six New Special Education Training Grants

"Preparing Special Educators to Provide Intensive Intervention to Students with Persistent and Severe Learning and Behavior Problems" is designed to alleviate the shortage of special education teachers for students with learning and emotional disabilities. Under this master's-level teacher-training program, 42 students will focus on current issues and empirically based intensive interventions for elementary and secondary students with persistent and severe learning and behavior problems. These teachers will serve approximately 4,000 students over the course of the project. Associate Professor of the Practice Kimberly Paulsen is principal investigator (PI).
"Preparing Early Childhood Special Educators with an Autism Specialization" will train personnel in intervention to address a critical state and national need for early childhood special educators for young children with autism spectrum disorders. The master's degree students will study instruction, assessment, positive behavior support, communication intervention, family involvement and single-case research with an emphasis on young children with ASD. The two-year course will lead to teacher certification. Susan W. Gray Professor of Education and Human Development Ann Kaiser is PI. Assistant Professors Jennifer Ledford and Erin Barton are co-PIs.
"Delivering Evidence Based Inclusive Education for Students with Severe Disabilities in High-Need Schools" will equip special educators to provide interventions and support that promote inclusion, independence, relationships and access to the general curriculum for students with severe intellectual disability, autism and multiple disabilities who attend diverse, high-need schools. Scholars will be trained to improve educational outcomes for students with low-incidence disabilities in elementary, middle and high school in four geographically, economically and ethnically diverse school districts. Associate Professor Erik Carter is PI. Assistant Professor of the Practice Alexandra Da Fonte is co-PI.
"Training Certified Behavior Analysts with Advanced Knowledge in Special Education" will address national, state and regional shortages of personnel who are fully credentialed to serve individuals with disabilities at risk for poor outcomes, including school failure. Because multi-tiered support approaches like Response to Intervention and Positive Behavioral Interventions and Supports maximize effective instruction and improve student outcomes, the program focuses on training master's students to become Certified Behavior Analysts within multi-tiered systems and interdisciplinary teams. Associate Professor Joseph Wehby is PI. Assistant Professors Blair Lloyd, Erin Barton and Jennifer Ledford are co-PIs.
"Preparing the Next Generation of Scholars in Severe Disabilities" is designed to equip future faculty to conduct research, training and service that improves educational outcomes for students with severe disabilities (including autism) in high-poverty elementary and secondary schools. In partnership with the Vanderbilt Kennedy Center and urban Nashville schools, the project will provide hands-on internships in high-need schools and collaborations with scholars across disciplines on research and teaching. Associate Professor Erik Carter is PI. Assistant Professor Victoria Knight is co-PI.
"Preparing Special Education Leaders Capable of Linking Intensive Instruction with Common Core State Standards" addresses the need for special education faculty in higher education to train a next-generation of special educators for high-need, high-poverty schools. Graduates will integrate academic and behavior goals, teach skills related to Common Core standards and incorporate intervention based on a student's individual needs. Associate Professor Joseph Wehby is PI. Professors Donald Compton, Lynn Fuchs, Douglas Fuchs and Chris Lemons are co-PIs.
Recruitment for applicants is currently underway. For more information, email alfred.l.brady@vanderbilt.edu.