by Jane Sevier
Mary Louise "M.L." Hemmeter, a leading scholar in social emotional development and challenging behavior, has received the Mary McEvoy Service to the Field Award from the Division for Early Childhood of the Council for Exceptional Children.
Hemmeter is a professor of special education at Vanderbilt Peabody College of education and human development, a Vanderbilt Kennedy Center investigator and co-faculty director of the Susan Gray School for Children at Peabody.
The McEvoy Award honors a Division of Early Childhood (DEC) member who has made significant national or international contributions to the field of early childhood special education. It is given in memory of Mary McEvoy, a leader in the early childhood special education field and a former member of the special education faculty at Peabody before moving to the University of Minnesota.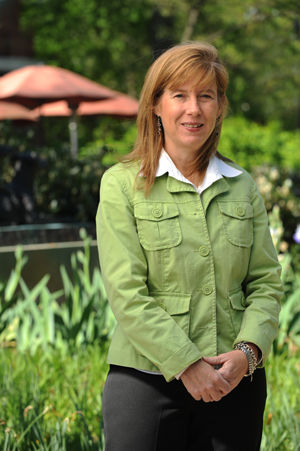 "I am so pleased that DEC has recognized M.L. with the McEvoy Award," said Donald Compton, professor and chair of the Department of Special Education at Peabody. "Her commitment to children, teachers, families and schools is perfectly aligned with Mary's lifetime of work."
Hemmeter's research focuses on instruction for young children with and without disabilities and on supporting teachers and programs in addressing young children's challenging behavior. She investigates instructional strategies carried out in differing contexts like home and school.
She is currently looking at the effectiveness of different instructional contexts such as individual, small group or classroom-wide settings on young children's emerging literacy skills. She also is interested in how to support teachers in instituting instructional procedures that work.
Her research on instruction led to her interest in addressing challenging behavior. She is developing a model of program-wide behavior support that is applicable to settings with young children with challenging behavior. This work focuses on designing and validating measures that can be used in a larger study examining the effect of this model on teacher behavior as well as child outcomes.