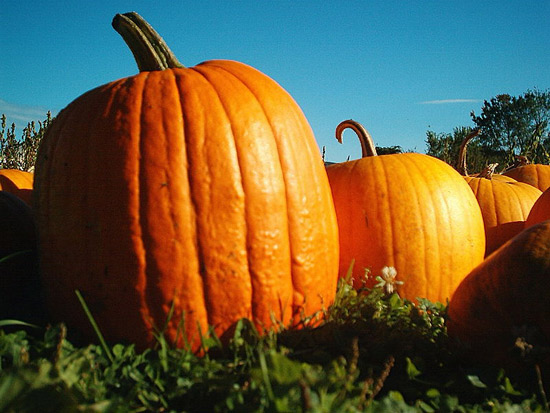 Traditionally, we think of summer as being the prime time for healthy eating due to the bountiful supply of fresh fruits and vegetables. However, autumn has a lot to bring to the table. Orange colored fall vegetables like pumpkins, squash and sweet potatoes are loaded with vitamin A. Eating these vegetables may impact your health by:
Improving eye health
Boosting immune function
Protecting cells from damage by free radicals
Reducing blood cholesterol levels
Reducing the risk of heart disease
Pumpkin is one of the most versatile fall foods that can be eaten at any meal. Consider the following ways to use pumpkin:
Add pumpkin to your favorite pancake batter.
Blend a pumpkin smoothie. (pumpkin, skim milk, frozen yogurt, pumpkin spice, cinnamon)
Use ¼ cup canned pumpkin in place of one egg in baked goods.
Learn more about other fall vegetables and delicious ways to prepare them.
You can find local fall vegetables at the Vanderbilt Farmers' Market every Thursday, 3–6 p.m. through Oct. 30 at the Vanderbilt Medical Center Plaza across from Langford Auditorium.
Health Plus provides resources to support the health of Vanderbilt faculty and staff.
Health Plus is part of Faculty/Staff Health & Wellness.