Twenty-one Vandy grad students snag prestigious NSF fellowships
by
David Salisbury
May. 22, 2014, 3:49 PM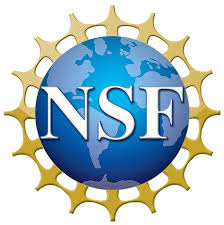 This year 21 Vanderbilt Graduate School students have won prestigious National Science Foundation graduate research fellowships.
The NSF fellowships are highly sought after because they provide qualified students with three years of support, including a $32,000 annual stipend, a $12,000 cost-of-education allowance that goes to the university, special international research and professional development activities as well as access to the foundation's supercomputer network.
According to the NSF, the program "recognizes and supports outstanding graduate students in NSF-supported science, technology, engineering and mathematics disciplines" and has a long history of selecting recipients who achieve high levels of success in their future academic and professional careers. Past fellows include numerous Nobel Prize winners, Google founder Sergey Brin and Freakonomics co-author Steven Levitt.
This year 15 of the new fellows are current Vanderbilt Graduate School students and six are new incoming first-year graduate students. They will bring the total number of students on campus who are actively receiving this support to 60, up from 49 last year. The combined value of the 2014-15 NSF Fellowships is more than $2.6 million.
Fourteen of the new fellows are studying engineering, four are in life sciences and one each are in chemistry, psychology and geological sciences.
"As recently as 2008, there was just one NSF Fellowship awarded to a Vanderbilt Graduate School student, and in some years there were none. Now we are averaging about 20," according to the program coordinator Steven Smartt, associate dean for academic services.
The change came about five years ago when the Graduate School dean's office and directors of graduate studies in several campus programs began actively encouraging students to apply for these awards. As a result, the number of students receiving the awards climbed rapidly.
Last year the number was 19 and two years ago it was 22, compared to 10 fellows in 2011, 10 in 2010 and 12 in 2009.
This year's graduate research fellows are:
CURRENT:
Name and Field of Study
Erin Breland, Life Sciences – Microbiology
William R. Erwin, Chemical Engineering
Joshua S. Fain, Electrical Engineering
Elissa D. Ledoux, Mechanical Engineering
Christine Markwalter, Chemistry
Chelsea N. Peters, Geosciences – Hydrology
Andria A. Remirez, Mechancial Engineering
Abigail M. Searfoss, Biomedical Engineering
Joseph T. Sharick, Biomedical Engineering
Michael A. Siebold, Electical Engineering
Addisu Z. Taddese, Electrical Engineering
Joseph A. M. Weinstein-Webb, Chemical Engineering
Thomas Werfel, Biomedical Engineering
Carrie B. Wiese,Life Sciences – Molecular Biology
Sarah E. Wiesen, Developmental Psychology
INCOMING:
Name, Undergraduate Institution, Field of Study
Ashley M. Conard, DePauw University, Life Sciences – Chemical and Physical Biology
Harrison L. Bartlett, Georgia Tech, Mechanical Engineering
Piotr R. Slawinski, University of Nebraska, Mechanical Engineering
Camryn L. Johnson, Louisiana State University, Biomedical Engineering
Stephanie S. Chiang, Emory University, Life Sciences – Ecology
Madison McEnery, Texas A&M University, Biomedical Engineering