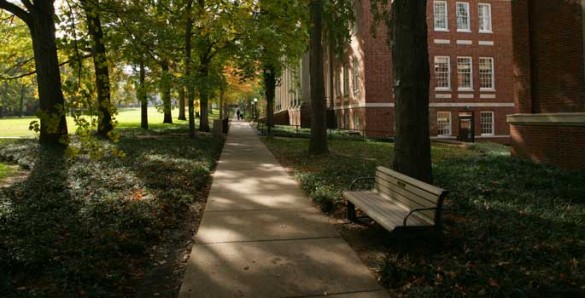 Vanderbilt University's Peabody College and The League of Women Voters of Nashville will host a panel discussion on school vouchers, featuring industry experts on the subject.
The panel includes Metropolitan Nashville Public Schools' Office of Innovation Executive Director Alan Coverstone, as well as Peabody's Associate Professor of Leadership, Policy and Organizations Claire Smrekar and Associate Professor of Public Policy and Education Ron Zimmer.
The event is free and open to the public. Media are welcome, but must RSVP to (615) 322-NEWS or joan.brasher@vanderbilt.edu
What: "Options in Education: School Vouchers—What Research Shows" panel discussion
Where: The Commons Center in Room 233 on the Peabody Campus at Vanderbilt University, 18th Avenue South at Horton Avenue, Nashville, Tenn., 37212 (Parking is available in Lot 77)
When: Thursday, Feb. 7, 2013, 4 p.m. to 5:30 p.m.
Who: Alan Coverstone, Claire Smrekar and Ron Zimmer.