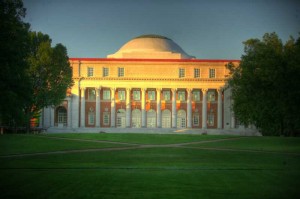 The National Center on Scaling Up Effective Schools, a research center housed at Vanderbilt University's Peabody College, will present its first national conference on identifying practices of highly effective high schools and the process of "scaling up" or transferring those methods to less effective schools in the same districts.
The conference, "Achieving Success at Scale: Research on effective high schools," will bring together empirical research on the policies, practices and processes related to positive student outcomes, including achievement, high school graduation and college access, particularly for low income, racial minority and English language learner student populations.
The event is June 10-12 at the Loews Vanderbilt Hotel and is open to administrators, researchers, teachers or anyone with interest in education. Registration is required by June 6.
The keynote address will be given by the University of California's Vice Provost for Education Partnerships and Professor of Education Russell Rumberger, author of Dropping Out: Why Students Drop Out of High School and What Can Be Done About It.
Researchers from the National Center on Scaling Up Effective Schools will share insights gained from their fieldwork, with session topics on measuring high school effectiveness and high school reform models.
The National Center on Scaling Up Effective Schools is one of three national research centers at Peabody funded by the Institute of Education Sciences, a research arm of the U.S. Department of Education.