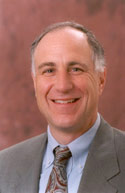 Mark Abkowitz, professor of civil and environmental engineering, has received the Vanderbilt Alumni Association's Alumni Education Award, given annually to a faculty member who has contributed significantly to Vanderbilt Alumni Association education programs.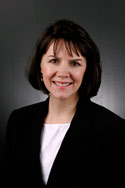 Kimberly Bess, assistant professor of human and organizational development, has received the 2012 Harold Love Outstanding Community Involvement Award for significant public service.
Mitch Edgeworth has been named chief operating officer of Vanderbilt University Hospital. Most recently, Edgeworth served as a regional vice president for Quorum Health Resources.
Earl E. Fitz, professor of Portuguese, Spanish and comparative literature, has been named to the Distinguished Alumni Board of the University of Iowa's Department of Spanish and Portuguese.
Vanderbilt's Flulapalooza mass vaccination event has received a 2012 National Influenza Vaccine Summit Immunization Excellence Award of Honorable Mention.
Kenneth F. Galloway, dean of engineering, has been named president-elect of the American Society for Engineering Education. Galloway will assume the presidency in June 2013.
Sanjiv Gokhale, professor of civil engineering and director of graduate studies in construction management, has received the Construction Industry Institute Distinguished Professor Award for 2012.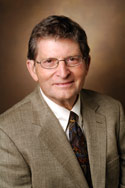 Joseph H. Hamilton, the Landon C. Garland Distinguished Professor of Physics, has published "Discovery of element 117" in the McGraw-Hill Yearbook of Science and Technology 2012. Yuri Oganessian and Vladmir Utyonkov are co-authors.
Chris Loss, assistant professor of public policy and higher education, has received a one-year visiting fellowship with the American Academy of Arts and Sciences.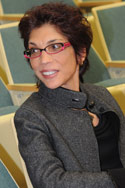 Linda Rose, adjunct professor of law, has been added to the Fulbright Specialist Roster. Rose will be awarded up to two Fulbright grants over the next five years to teach comparative immigration law at educational institutions abroad.
Thomas Smith, associate professor of public policy and education, has been appointed to an ad hoc committee of the National Research Council to develop an evaluation framework for successful K-12 STEM education.
A. Sait Umar and Volker E. Oberacker, professors of physics, have published "Microscopic calculations of heavy-ion fusion reactions" in the McGraw-Hill Yearbook of Science and Technology 2012.
Vanderbilt has received the American Heart Association's Platinum Level Start! Fit-friendly Company Award for the fifth consecutive year.
Stuart Weinberg, assistant professor of biomedical informatics and pediatrics, has been named a Centers for Disease Control Childhood Immunization Champion for the state of Tennessee.