Media Inquiries
Latest Stories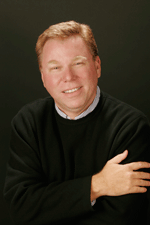 Greg Barz, associate professor of ethnomusicology, has co-edited a volume of essays, The Culture of AIDS in Africa: Hope and Healing Through Music and the Arts, published by Oxford University Press.
Anne Davis, instructor in law, has been named managing attorney of the Southern Environmental Law Center's Nashville office.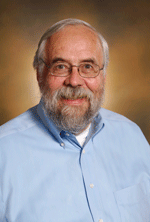 David Ernst, professor of physics at Vanderbilt and an adjunct professor at Fisk University, has received the Francis G. Slack Award from the Southeast Section of the American Physical Society for his work toward diversifying the field of physics. Ernst also received the Nicholson Medal for Human Outreach from the American Physical Society, and he played a central role in organizing the 2011 Joint Annual Conference of the National Society of Black Physicists and the National Society of Hispanic Physicists held in Austin, Texas, where he delivered the lecture "Neutrino Oscillations: What We Know and Don't Know."
Craig Anne Heflinger, professor of human and organizational development, will serve on the Measurement Advisory Panel of the National Committee on Quality Assurance as part of its National Collaborative for Innovation in Quality Measurement.
Thomas Schwartz, professor of history, gave a lecture titled "Pain That Cannot Forget: 9/11 in Historical Perspective," the sixth annual Kermit L. Hall Memorial Constitution Day Lecture at The College of Saint Rose in Albany, N.Y.
Sharon Shields, associate dean of professional education and professor of the practice of human and organizational development, has been elected for a three-year term to the science board of the President's Council on Fitness, Sports and Nutrition beginning Jan. 1, 2012.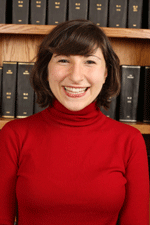 Sonya Sterba, assistant professor of psychology, has received the Society of Multivariate Experimental Psychology's Tanaka Award, voted on by society members and given annually to the author of the most outstanding paper published in Multivariate Behavioral Research.
The Rev. Becca Stevens, Episcopal chaplain at Vanderbilt's St. Augustine Chapel, was named one of 15 Champions of Change by the White House Office of Public Engagement for her work with former prostitutes.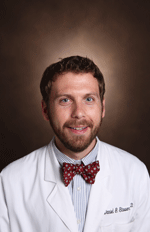 Daniel Stover, chief resident in the Department of Medicine, has received the Holt Young Physician Leadership Award from the Southern Medical Association. The award recognizes a senior or chief resident who has exhibited excellent leadership traits early in their career.
 Vanderbilt was ranked 19th among 200 private universities as a "good value" by Kiplinger's Personal Finance.
Vanderbilt has been named one of "America's Most Beautiful College Campuses" by Travel & Leisure magazine.
The Vanderbilt women's cross country team won the 2011 Southeastern Conference Championship, placing five runners in the top 10.