Media Inquiries
Latest Stories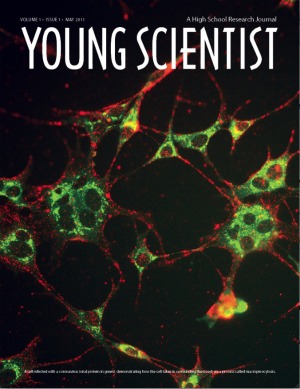 In addition to her high school diploma, Aziza Hart earned an unusual honor this spring – her first scientific paper was published in a new Vanderbilt University journal, Young Scientist.
Hart, who graduated from Nashville's Glencliff High School, spent part of her senior year in a Vanderbilt laboratory, studying a brain abnormality that could lead to a better understanding of schizophrenia.
She is among the first graduating class of the School for Science and Math at Vanderbilt, a special program that offers selected public high school students from Nashville accelerated instruction and laboratory experience at the university.
The school's instructors "opened so many doors for me," said Hart, 18, who enrolled at Emory University in Atlanta this fall, majoring in neuroscience and behavioral biology. "I honestly don't think I would be going to Emory if the School for Science and Math wasn't a part of my life."
Hart is among 16 members of the first graduating class at SSMV whose papers are included in the 44-page, peer-reviewed research journal.
Their projects, which were mentored by Vanderbilt faculty members, postdoctoral fellows, graduate students and research assistants, ranged from studying speech-language development in kindergarten children to improving the early detection of pancreatic cancer.
"The student authors of these journal articles are the next generation of scientists who are challenging themselves by asking and solving important research questions," said journal editor Mary Loveless, an SSMV instructor.
"These outstanding students have dedicated countless hours in the laboratory learning what it means to be a scientist while contributing unique findings and novel techniques to the scientific community," she said.
Exploring neuroscience
As a high school freshman, Hart wanted to become a psychologist. But after hearing a lecture by Jens Meiler, associate professor of Chemistry and Pharmacology, she decided to pursue neuroscience. "I just remember that day having non-stop questions and just really being excited about asking those questions," Hart said.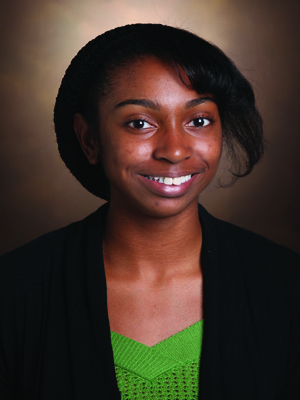 "I wanted to be part of something I knew I couldn't fully understand," she added. Neuroscience is a way to explore "how intricate the brain is and how much of an enigma it is."
For her senior research project, Hart worked in the laboratory of Ariel Deutch, professor of Psychiatry and Pharmacology, with graduate student Peter Vollbrecht and postdoctoral fellows Sheila Kusnoor and Bonnie Garcia.
Their paper showed how depletion of the neurotransmitter dopamine leads to a loss of specific nerve cells in part of the brain that controls cognitive function. This finding "could be the catalyst towards improved antipsychotic medications," they concluded.
"I feel like if you understand the way something works on a biological level, you can get an understanding of how to help other people," Hart explained. "Understanding what we're made of gets you a better sense of yourself. And when you have a better sense of yourself, the world will be a better place."
Center for Science Outreach
Young Scientist and SSMV are projects of the Vanderbilt Center for Science Outreach.
Now in its fifth year, the school is a joint venture of Vanderbilt University Medical Center and Metropolitan Nashville Public Schools. It also receives support from the Nashville Alliance for Public Education and the National Institutes of Health.
Loveless and Meiler serve on the journal's editorial board with Chris Vanags, Ph.D., an SSMV instructor and associate director of the Center for Science Outreach.
Papers submitted to Young Scientist are reviewed by Vanderbilt postdoctoral fellows and graduate students. The journal is currently recruiting reviewers and support for the next volume, which will be published next spring.
A list of patrons who supported the premier issue and contact information can be found on the Young Scientist website.