Steve Hollon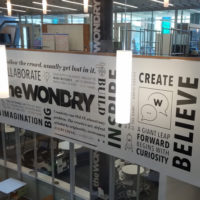 Mar. 24, 2021—Since the inception of the Vanderbilt I-Corps Site Program just three years ago, more than 20 teams of VU innovators have been accepted into the National Science Foundation's prestigious National I-Corps Program, turning their STEM ideas and research into novel inventions that improve health care, strengthen cybersecurity, produce clean energy, support people battling drug abuse and mental health disorders and more.
--- Dec. 7, 2017—Eight current faculty members at Vanderbilt have made this year's list of scientists whose papers have been cited most frequently by other researchers.
---

Dec. 28, 2015—A new meta-analysis has found that the beneficial effects of using psychological therapy to treat the symptoms of irritable bowel syndrome are not only short term but are also long lasting.
---