Media Inquiries
Latest Stories
When Joseph Sexton's friend died by suicide in high school, Sexton channeled his grief into a research quest to better understand depressive behaviors. 
The Georgia native started studying the systems and molecular neuroscience behind mood. By his senior year of high school, he was doing research at Georgia State University with Professor Angela Mabb on depressive-like behaviors in a transgenic mouse line. 
His curiosity carried over to Vanderbilt, where his lens shifted from neuroscience to psychology during his first year on campus in 2019 after he enrolled in a course taught by Professor Dominique Béhague.
Now a junior, Sexton, a psychology and medicine, health and society major, is the organizing force behind the inaugural Vanderbilt Critical Psychiatry Conference, a student-led free virtual event on Saturday, Jan. 22.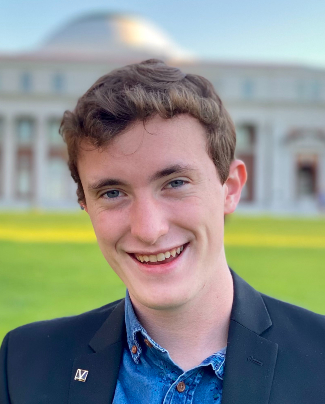 The event will explore critical psychiatry, a rapidly evolving field of inquiry that is committed to understanding how mental health care might be reformed. Event panels will feature a wide array of speakers, from anthropologists to psychiatrists to activists, for short "lightning talks" focused on historic foundations, cultural perspectives and scientific controversies related to psychiatry. 
Steven Hollon, Gertrude Conaway Vanderbilt Professor of Psychology, will kickstart the event at 8:15 a.m. with a keynote address titled "It's Not What We Don't Know that Hurts—It's What We Know that Ain't So." 
For Sexton, the conference's subject matter resonates on personal and professional levels. As someone who navigates the world with Tourette syndrome, a neurological condition characterized by uncontrollable repetitive tics, Sexton has sought to better understand the science and psychology behind his life experience. 
Sexton's friend who died by suicide also had Tourette syndrome, and the two had supported each other while working through similar identity-based issues during their childhood years. 
"Losing him was a lot, and research very quickly became a way for me to cope," Sexton said. "I had a lot of questions about suicide—in particular about why it would happen. It actually positioned me perfectly for a medicine, health and society degree. 
"I've realized that mental health issues, including suicides, don't occur in vacuums. And as much as we say that (mental health conditions) might be the most preventable kind of disease, they're actually rooted in very complex issues that are more systemic in nature, related to economic, political and social forces," he added. 
Béhague, who met Sexton in her Medicine, Health and Society 4010: Psychiatry, Culture, and Globalization course, has watched him grow his research interest into new directions. She said his passion for bringing together critical psychiatry experts and students interested in learning more about the field will result in meaningful conversations for the community.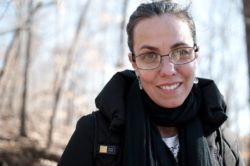 "What Joseph has done is amazing. He's brought activists, community partners, and researchers together, and he has created an accreditation possibility for clinicians. So I'm really excited for the dialogue this will generate, and for the student research that is going to be showcased (at the event)," Béhague said.
The conference is the latest of many achievements for Sexton at Vanderbilt. Last year he was named a Barry Goldwater Scholar, earning the nation's most competitive scholarship for undergraduate STEM students who show exceptional promise in research leadership. 
During his time on campus, with the help of many Vanderbilt mentors, he has studied the interactions of age, race, marital status and sex as they relate to suicide rates, especially in elderly Americans, using open data from the CDC. His current work, under Kirsty Clark, assistant professor of medicine, health and society, examines suicide in marginalized youth. He envisions a career in academia and plans to pursue a clinical, cognitive or quantitative psychology Ph.D. after graduating from Vanderbilt in 2023. 
Sexton works with the nonprofit Tourette Association of America and Mental Health America organizations, where he shares his personal experiences to influence programming and outreach efforts. 
He said he is hopeful his work will prevent suicides, effect societal change in health care and scientific practice, and answer currently enigmatic questions—topics that will be explored at the very conference he has organized for peers and research experts. 
"I'm excited to know that this is a field that I can invest myself in," Sexton said of critical psychiatry. "It's something I truly believe in, and it has massive opportunities for reform and impacts on structural, political and clinical scales."