Original Cast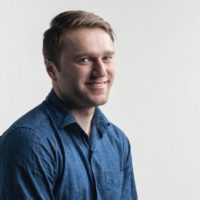 Jan. 30, 2019—What is more daring—camping in a remote part of Antarctica for a month doing field research, or directing and performing in a musical revue about the environment? For Earth and Environmental Sciences major Andrew Grant, pushing boundaries to positively impact the Earth, and the people who call it home, are equally thrilling.
---

Feb. 29, 2016—Vanderbilt alumni are making a splash on Broadway, as evidenced by several recent graduates currently working both behind the scenes and in front of the lights in New York City productions.
---

Oct. 2, 2014—From 5 to 8 p.m. Sunday, Oct. 5, Warren and Moore colleges will celebrate their present and future as a living and learning community within the larger Vanderbilt and Nashville communities.
---