Media Inquiries
Latest Stories
What is more daring—camping in a remote part of Antarctica for a month doing field research, or directing and performing in a musical revue about the environment? For Earth and Environmental Sciences major Andrew Grant, pushing boundaries to positively impact the Earth, and the people who call it home, are equally thrilling.
Grant calls his brand of people-centered Earth science "socio-environmentalism."
"I've been pushing this notion of human-centered environmentalism, because the Earth itself is a force that has been around for billions of years. It's abided through all the cataclysmic changes of the past, and it will abide in the future," he said. "So the purpose of us being concerned with environmental issues today is for our own well-being and ultimately the longevity and comfort of all humankind.
"Being a tree-hugger is important, but being a person-hugger is really what socio-environmentalism is about," he said.
Antarctic fieldwork
As a junior, the St. Paul, Minnesota, native traveled with Vanderbilt professor Dan Morgan to Antarctica. Their small crew spent more than a month living in tents far beyond Antarctica's McMurdo Station, in the remote trans-Antarctic mountains, studying ice and how it has changed over hundreds of thousands of years.
Grant then helped analyze the ice the team brought back to Vanderbilt and presented his research at a major conference for the Geological Society of America.
"We're working to publish in a scientific paper, and I'm writing a senior thesis about it," he said.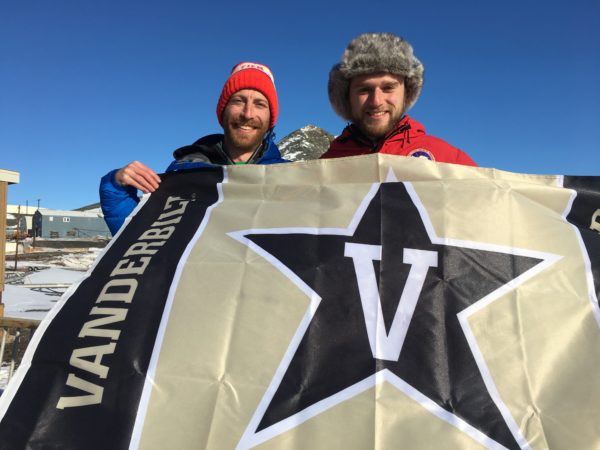 'Human side' of Earth science

Grant packed his bags again to examine what he calls the "human side" of Earth science, studying the political impact of climate change on food, water and energy in a multi-continent immersion experience through California, Vietnam, Morocco and Bolivia.
"There's this whole human element that was humbling to experience," Grant said. "There are folks that are already forced to change their livelihoods and are being disproportionately impacted by changes to the climate and changes to the Earth that we don't see here in the U.S."
Grant said he was strongly affected by his time in Cochabamba, Bolivia, while learning about the water wars of the late 1990s there, when water resources were privatized and many people suffered without clean water. Some of those same water issues are still happening today.
"I talked to my host mom in Cochabamba about the months of protests over water and what water means to her and what natural environments mean to her ethically," he said. "It was really sobering, because it's super removed from the American experience of how we relate to the landscape and our appreciation for clean water and other resources."
Grant cited technology as a good example for thinking about who may benefit—and who may suffer—from development.
"We benefit from the degradation of places where rare Earth elements are being mined for things like iPhones and computers," he said, "but we don't (like to) think about it because it gets in the way of our convenience, and deterioration in other parts of the world isn't necessarily a comforting thought."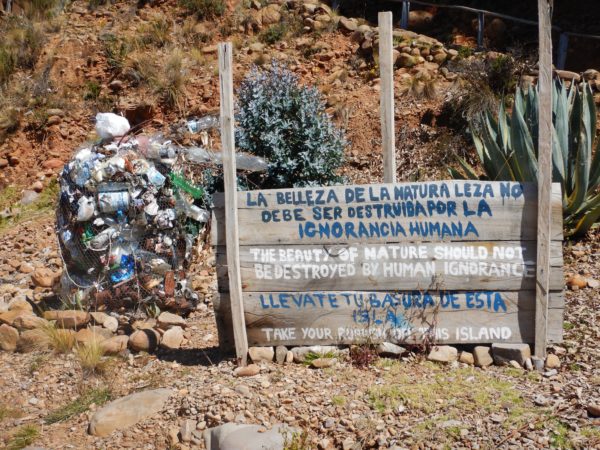 Taking the stage
Grant wants to find effective ways to communicate what he's learned in his travels. Senior year he directed and sang in a musical revue about humans' impact on the environment with Original Cast, the Vanderbilt theater group he's been active in since he was a freshman.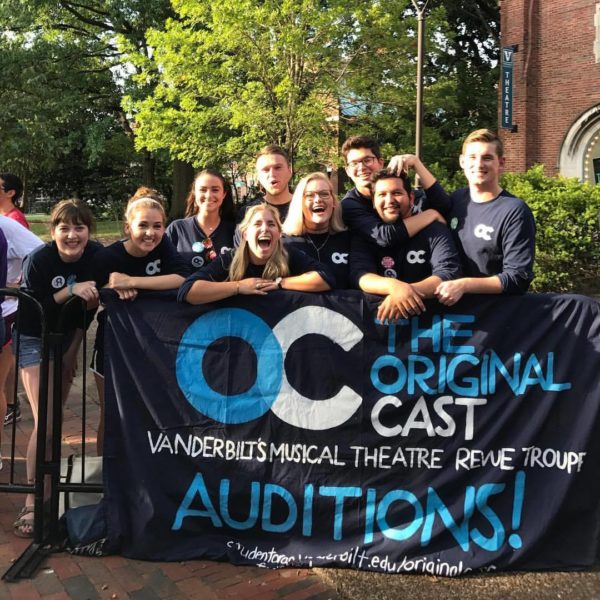 Making an impact
Grant says his immersion experiences, along with his hard science background, have shifted his post-graduation plans toward environmental law.
"How to solve issues like water shortages and changes in where we can grow food is going to take a host of people dedicated to the cause from a variety of different areas," he said. "We need geographers, geologists, health specialists, climate scientists, educators, farmers, lawyers, lawmakers. We need people at every level.
"Very few of us are going to be able to change the globe on some large scale," he said. "But every one of us has the ability to change small things, which by definition changes the world. I want to be a part of that."