The National Science Foundation has given a $100,000 grant to kick-start the Middle Tennessee Research Administration and Innovation Network. The M-TRAIN initiative, led by Vanderbilt's Research Development and Support within the Office of the Vice Provost for Research and Innovation, will be a collaboration with Tennessee State University and Fisk University that aims to nurture regional research administration faculty and staff by organizing activities to address inequities in the research landscape.
M-TRAIN is a response to the NSF's new program, "Growing Research Access for Nationally Transformative Equity and Diversity." The money will enable the core M-TRAIN team to support workshops on how to enhance the region's research administration, including peer mentoring and a certification program that connects research administrators across Middle Tennessee. In this way, M-TRAIN expands on Vanderbilt's efforts to foster institutional partnerships, increase development opportunities and reduce disparities to advance economic and social development across the region.
"In an ever-evolving research landscape that includes new federal funding opportunities, fostering collective growth through initiatives like M-TRAIN is vital," Vice Provost for Research and Innovation Padma Raghavan said. "This NSF grant is an exciting step toward diversifying our region's research capabilities and creating a stronger, more inclusive and interconnected academic community in Middle Tennessee."
Before the workshops, the core partners will survey the strengths and needs of the region's research infrastructure to develop key points of discussion. All research institutions in Middle Tennessee will then be invited to workshops that will discuss key topics, such as helping faculty develop large, complex proposals to external sponsors.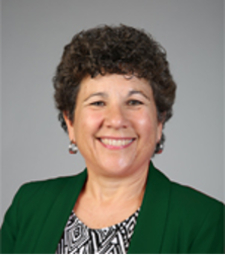 "By forging closer bonds among our research administrators, we can harness the combined strength of our diverse institutions, enabling us to tackle greater challenges and accelerate progress in our shared fields of study," said Joanne Spitz, executive director of Research Development and Support.
Invitations to participate in the program's workshops will be sent to all Middle Tennessee research institutions in September. Questions about the program should be sent to Vanderbilt Research Development and Support at rds@vanderbilt.edu.