Media Inquiries
Latest Stories
Raghav Kunnawalkam Elayavalli and Jean-François Paquet, both assistant professors in the department of physics and astronomy, are among 93 scientists selected from across the nation to receive significant funding for research as part of the U.S. Department of Energy Early Career Research Program.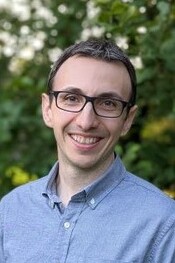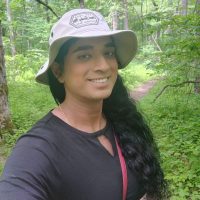 The awards aim to bolster the nation's scientific workforce by supporting exceptional researchers at the outset of their careers—when many scientists do their most formative work. Winners represent 48 universities and 12 national labs in 27 states.
Kunnawalkam Elayavalli's and Paquet's projects will use complementary techniques to study the properties of quarks and gluons—the smaller constituents of protons and neutrons that form atomic nuclei. By colliding nuclei at velocities near the speed of light, a plasma of quarks and gluons can be produced with a temperature so high that it recreates the conditions that existed a few microseconds after the Big Bang. Each project will receive $875,000 over five years.
"These highly competitive early career awards from the U.S. Department of Energy's Office of Science reflect the exceptional talent of our distinguished Vanderbilt faculty and underscore the transformative power of their research in shaping our understanding of our cosmos," said C. Cybele Raver, provost and vice chancellor for academic affairs. "I offer my heartiest congratulations to Drs. Kunnawalkam Elayavalli and Paquet and the VandyGRAF team."
Kunnawalkam Elayavalli's project is "Mapping the space-time evolution of the quark-gluon plasma at Relativistic Heavy Ion Collider." Paquet's project is "Multimessenger tomography of ultrarelativistic nuclear collisions."
Quarks and gluons are fundamental building blocks of the observable universe, Kunnawalkam Elayavalli said. Colliding them produces particles that can be observed with state-of-the-art particle detectors.
"One of the biggest unsolved mysteries in nature is in quantifying the mechanism by which quarks and gluons metamorphosize into stable particles that make up what we see all around us," said Kunnawalkam Elayavalli, who also is an assistant professor of astronomy. "The results of our project will enable us to extract the dynamics of quarks and gluons for the first time in high-energy nuclear physics."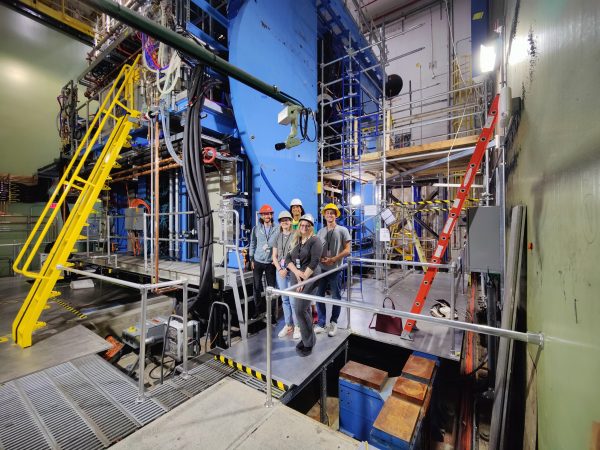 Through this grant, they will be among the earliest researchers to leverage data captured by the sPHENIX detector, a 1,000-ton 3D digital camera that just started taking data this year.
The early-career grant is an affirmation of Kunnawalkam Elayavalli's research hopes, interests and goals, they added, and the DOE's support provides "an awesome opportunity for students and postdocs from my group to express their creativity and scientific rigor."
Paquet's project investigates how plasma transitions from liquid to gas phases, and the Relativistic Heavy Ion Collider can measure the light produced by quark-gluon plasma in nuclear collisions.
"The light's energy spectrum and its direction of emission provide a unique window into the properties of the hottest regions of the plasma," Paquet said. "Studying how the viscosity of the quark-gluon plasma changes with temperature will offer valuable insights into the plasma's transition from a liquid to a gas phase."
He called the early-career award a great honor that is invaluable to his research, making it possible "to investigate the hottest and densest phase of nuclear matter ever produced in the laboratory."
"Studying collisions of nuclei provides an opportunity to explore so many cutting-edge areas of physics and mathematics—from the fusion of relativity and fluid dynamics to non-equilibrium statistical physics to machine learning," Paquet said. "I am grateful to the Department of Energy and its Office of Science for their support."
Such awards afford scientists the freedom to find the answers to science's most complex questions as they establish themselves as experts in their fields, said U.S. Secretary of Energy Jennifer M. Granholm:
"Supporting America's scientists and researchers early in their careers will ensure the U.S. remains at the forefront of scientific discovery and develops the solutions to our most pressing challenges."