Media Inquiries
Latest Stories
by Amy Wolf
Engineering major Adam Fortner has spent many nights camping outside his Kentucky home, staring up at the stars and dreaming about space. Law, history and society major Ethan Thorpe had similar notions throughout his childhood, scouring astronomy websites and imagining life as an astrophysicist.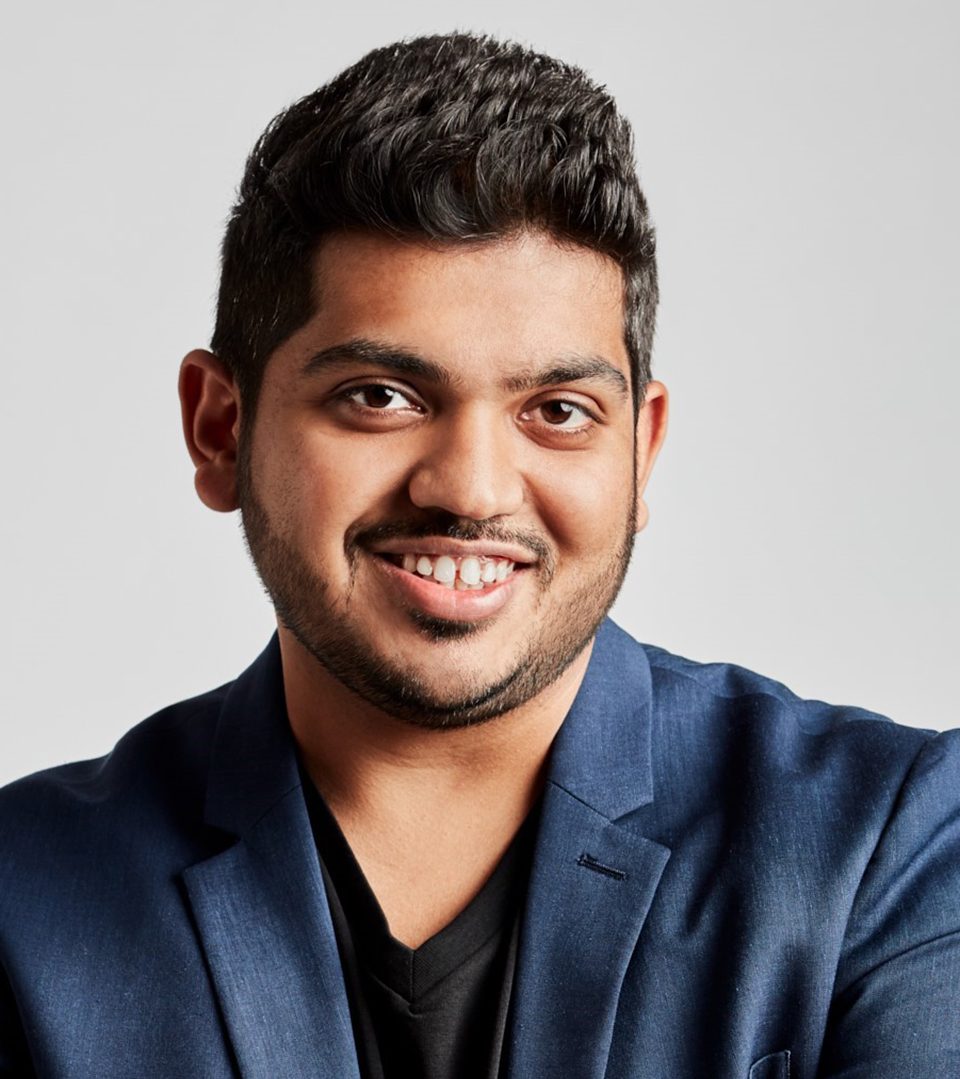 These students and others with diverse majors may not become astronauts or astronomers, but they were given an opportunity to join a special class led by Vanderbilt astrophysicist Karan Jani, one of the scientists who discovered gravitational waves.
PROVING EINSTEIN'S THEORY
Jani, assistant professor of physics and astronomy and Cornelius Vanderbilt Dean's Faculty Fellow, said his own childhood dreams of space led him to dive into physics after high school, with a focus on black holes and gravitational waves.
NASA describes a black hole as being "a place in space where gravity pulls so much that even light cannot get out." When black holes collide and merge, this violent process sends ripples surging through the fabric of space, making gravitational waves.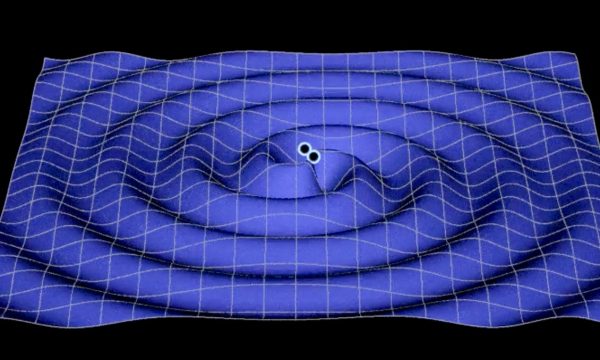 Jani was specifically driven to research Albert Einstein's 1916 Theory of General Relativity. Einstein surmised that there are gravitational waves in space caused by massive movement that creates ripples in the "fabric" of space-time.
A century after Einstein first revealed his theory, Jani and his colleagues found proof. Their discovery of gravitational waves led to the team receiving the Special Breakthrough Prize in Fundamental Physics in 2016, and Jani was named a Top 30 Under 30 by Forbes magazine.
Jani worked with the Laser Interferometer Gravitational-Wave Observatory, better known as LIGO, on the discovery. LIGO Livingston is one of two such observatories in the United States and spans roughly six square miles in Livingston, Louisiana. The observatories are designed to detect cosmic gravitational waves and enable multi-messenger observations to understand what happens when black holes collide.
LUNAR LABS INITIATIVE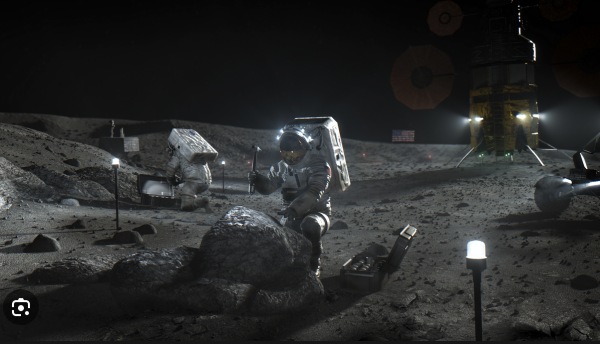 Jani continues his cutting-edge work on black holes and gravitational waves as head of Vanderbilt's Lunar Labs Initiative. He is leading a global team of experts and industry partners, including NASA, to build the Laser Interferometer Lunar Antenna—a first-of-its-kind experiment on the surface of the moon.
Gravitational wave experiments need complete silence to be fully successful, Jani said. LILA will access lower frequencies of gravitational waves, which cannot be accessed by LIGO because of earth's seismic noise.
"A gravitational wave experiment is so sensitive that an earthquake in Australia impacts our measurement in Louisiana," Jani said. ""The quietness on the moon is almost spiritual, opening our learning to new cosmic sounds, which can neither be accessed on earth or in space."
SHARING ASTRONOMY
Jani said most of his time is spent doing research in his lab. He welcomes student workers, but because so many undergraduates across Vanderbilt express an interest in space, he feels called to share his research with a wider audience—what he calls a "renaissance and revolution in astronomy."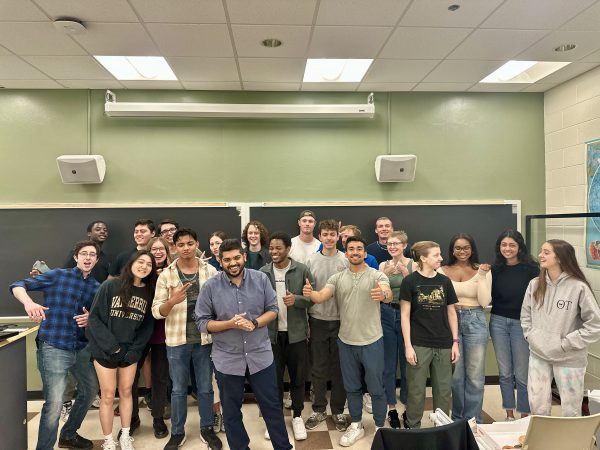 Jani created the course ASTR 3890: Black Holes in Our Universe and opened it to all undergraduates with no prerequisites. The course is focused on his research specialty of black holes and gravitational waves.
"Professor Jani was on the team that discovered gravitational waves," said Fortner, who graduated in May 2023 with a degree in mechanical engineering. "Where else (other) than Vanderbilt can you take a class that has a guy of this level and at this young age?"
Thorpe was equally impressed by Jani's credentials and jumped at the opportunity to learn from him. "This is why I decided to come to Vanderbilt—to have access to incredible professionals like Dr. Jani," he said. "When I saw this special session, I thought, 'Wow, this is my way of fulfilling my childhood dreams.'"
The College of Arts and Science offers featured courses each semester to provide students the opportunity to engage with some of the most significant and pressing issues of our time. Many of these courses bridge disciplines to spark unique perspectives and challenge students to solve problems in new and unexpected ways.
"I think Vanderbilt is a living, breathing example of what an interdisciplinary undergraduate experience can be," Jani said.
CREATIVE LEARNING
Jani's class focuses on helping students who are new to astronomy to grasp the huge breakthroughs in black hole research and how they relate to our place in the universe. Discoveries are happening so rapidly that Jani does not use a textbook—providing instead a mix of scholarly papers, journal articles and other texts to help students stay abreast of this rapidly evolving field.
"Never in the history of human civilization have we been this close to understanding a black hole as we have in the last one or two years," Jani said.
Because the class consists of students from STEM and other backgrounds, Jani offers latitude and creative freedom for groups to create their final projects.
MINI OBSERVATORY
For their final project, Thorpe and his team took on the ambitious task of building a small-scale model of LIGO. In real life, the massive observatory Jani uses in his research spans roughly six square miles.
"When they explained their LIGO model to me, I thought, 'This is very ambitious, but see how far you can go.' And they went all the way," Jani said.
For the students' tabletop model, the group used water to represent space and created movement in the water to represent gravitational waves.
"I have to give full props to my team members in physics and engineering who worked on the foundational part of making the model itself," Thorpe said. "It was cool as a liberal arts major to learn about [computer-aided design] and see the math and science behind building the model."
CHILDHOOD REMEMBERED
Fortner and his team were inspired by their childhood enthusiasm for space, and they wrote and illustrated a children's book about black holes for their final project.
"We thought back to what got us excited about this class in the first place. We thought if we can explain this to kids and get them excited about it, then you have a whole new generation of folks wanting to learn about black holes," Fortner said.
Another team created an informational website explaining black holes and gravitational waves. (Information from that website informed the writing of this story.)
FUTURE RESEARCH ON THE MOON
This fall, Jani will continue his research and is chairing an international workshop at Vanderbilt on the Lunar Labs project. He will teach graduate courses in spring 2024. In the next two years, payloads going up with NASA's Artemis II moon mission through NASA's Commercial Lunar Payload Services program will test the technologies for the LILA project in which Jani is working.
Next year, two of his experiments will go up with NASA's Artemis II moon mission. His goal is to deploy LILA infrastructure over 10 years with NASA Artemis moon missions.
Then he will bring back his undergraduate specialty course in fall 2024. No doubt he'll have students of all majors lining up for the class.
"It was one of my favorite classes I've ever taken," said Fortner, who received an appointment with the U.S. Space Force as a mechanical engineer after graduation. "Every single day, 100 percent of what I was learning was completely new—with discoveries happening all the time."