Vanderbilt University announced on May 18 that it will deploy the first all-electric multi-vehicle shuttle fleet at a university in Tennessee. The new fleet will provide eco-friendly vehicles for VandyRide, a nighttime shuttle service for Vanderbilt students, by the start of the fall 2023 semester.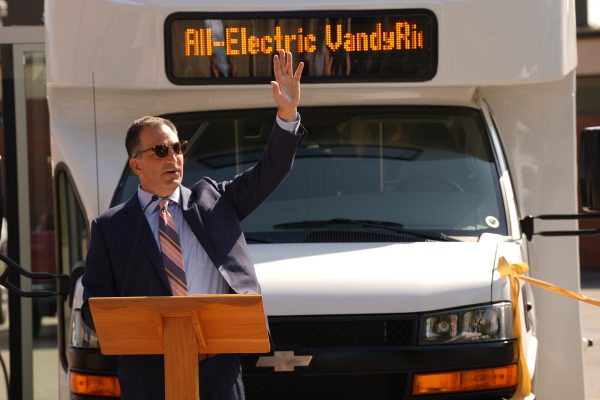 "We are thrilled to be the first university in Tennessee to deploy an all-electric multi-vehicle shuttle fleet," said Eric Kopstain, vice chancellor for administration. "This is an important step toward achieving our goal of reducing our carbon footprint and promoting sustainable transportation options." 
The transition to these EV shuttles will help Vanderbilt further reduce its direct emissions. In addition to being environmentally friendly, the new shuttles are quieter and smoother than traditional buses, providing a more comfortable ride for passengers.  
The electrification of the VandyRide fleet, as well as Vanderbilt's MoveVU program, are supported by multi-year funding from the Congestion Mitigation and Air Quality Improvement Program, administered by the Federal Highway Administration and the Tennessee Department of Transportation.  
Shuttle details: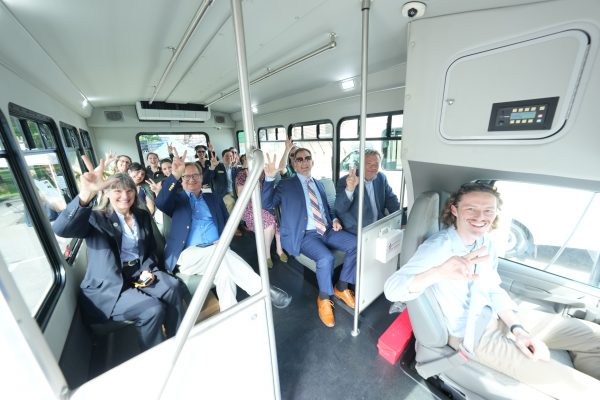 The fleet consists of six 14-passenger ZEV4 electric shuttles, each with a range of up to 130 miles on a single charge. The shuttles were manufactured by Lightning eMotors, an electric vehicle technology company with assistance by Electrada, an electric fuel solutions company who will provide its 360 Charging-as-a-Service.  
Sustainability at Vanderbilt:
Vanderbilt has made significant strides in sustainability efforts, including being named to the "green honor roll" of the nation's most environmentally responsible colleges, according to a 2022 ranking by The Princeton Review. The university's latest annual sustainability report for fiscal year 2022 shows that, among other achievements, Vanderbilt's greenhouse gas emissions have dropped 19 percent overall and 23 percent per square foot since fiscal year 2020.  
This upgrade to a fully electric fleet is in line within the FutureVU sustainability framework, with goals including powering campus entirely through renewable energy and achieving carbon neutrality.    
The university recently

"flipped the switch" on the 35-megawatt Vanderbilt I Solar Farm

in Bedford County, Tennessee, that had been in the works since 2020. The location will mitigate the majority of the university's greenhouse gas emissions produced indirectly from electricity purchased from Nashville Electric Service and TVA.

 

A planned second solar farm in Moore County, Tennessee, will supply enough renewable energy to mitigate the remaining emissions. 

 

In 2021, Vanderbilt became the first member of the Association of American Universities to achieve carbon neutrality through its own renewable energy initiatives and a

carbon pollution permit collaboration with Climate Vault

. Recently, the university

announced a new collaboration with Clearloop

to further reduce its carbon footprint by investing in more solar energy projects, the first of which will be in Batesville, Mississippi.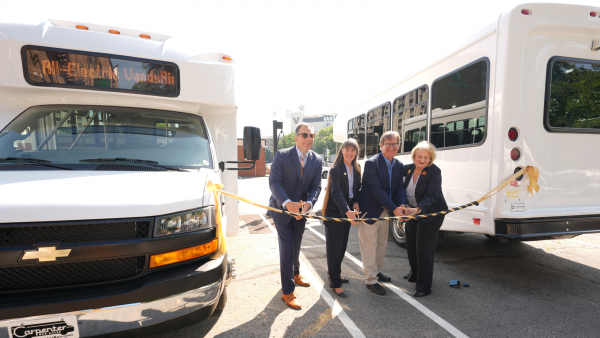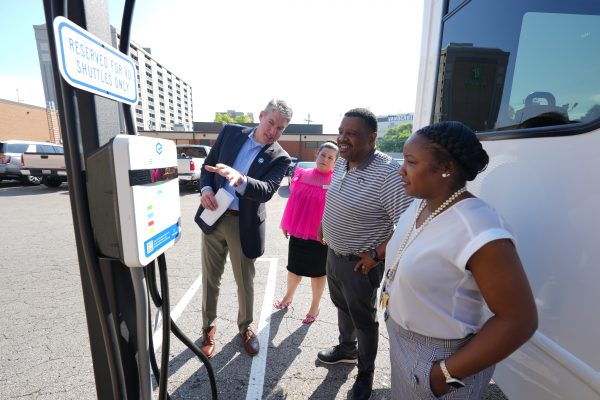 About MoveVU
MoveVU is Vanderbilt's strategic transportation and mobility plan that falls under the FutureVU comprehensive campus planning efforts. It is a highly collaborative partnership between Vanderbilt's School of Engineering and the Office of Transportation & Mobility in the Division of Administration. The vision of MoveVU calls for a transformation in how the Vanderbilt community commutes to campus, with less reliance on single-occupancy vehicles and parking lots and a greater focus on sustainable commute modes and green spaces.