Media Inquiries
Latest Stories
Vanderbilt University, in partnership with other institutions across Tennessee and Kentucky, has been awarded $1 million from the U.S. National Science Foundation's Regional Innovation Engines, or NSF Engines, program. The team's proposal, "Advancing carbon-centric circular economy technologies for advanced manufacturing solutions (KY, TN)," is led by a coalition named Generate Advanced Manufacturing Excellence for Change (GAME Change). 
"Vanderbilt is a committed partner in the coalition led by Ian McClure and our colleagues at the University of Kentucky to advance sustainable manufacturing and supply chain innovation," said Vice Provost for Research and Innovation Padma Raghavan. "With leadership by Vice Dean of Engineering Doug Adams, the GAME Change project will grow the region's inclusive innovation capacity to advance the circular economy. We anticipate new breakthroughs that build on Vanderbilt's pioneering contributions to solve manufacturing production challenges through the Laboratory for Systems Integrity and Reliability."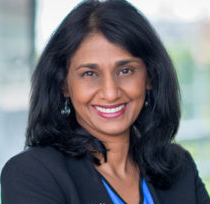 The Type-1 award provides two years of planning funding to help partners collaborate to create economic, societal and technological opportunities for their regions. It also sets them up to pursue an NSF Engine Type-2 award of up to $160 million—the largest award ever offered by the NSF. 
GAME Change is a coalition of research, education, economic development, industrial and manufacturing leaders from Tennessee and Kentucky. Their goal is to create a diverse innovation and talent development hub that will secure U.S. competitiveness in manufacturing and supply chain logistics across various sectors, including automotive, aerospace, energy, food and beverage, and materials.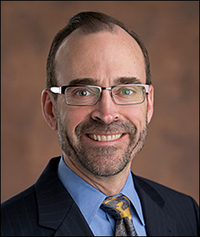 The project will focus on the Southeastern Commerce Corridor, including the I-65 and I-75 thoroughfares and the high-growth centers of Nashville, Knoxville, Chattanooga, Louisville and Lexington that outline an Appalachian region in need of improved connectivity and economic resilience.  
"What is profoundly different about the NSF Engines program is its emphasis on use-inspired research and innovation," said Adams, who will oversee research and development. "It's transformational to use the research capabilities of our region to address the real needs of these manufacturers to determine how we can advance next-generation, sustainable manufacturing approaches while lifting up the communities and workers throughout our region."  
The GAME Change core Tennessee partners are:  
Vanderbilt University

 

Tennessee State University

 

University of Tennessee, Knoxville and Chattanooga

 

Oak Ridge National Laboratory

 

Launch Tennessee

 
For Kentucky, core partners are:  
University of Kentucky, the lead organization for the project

 

Kentucky Cabinet for Economic Development

 

Kentucky Community and Technical College System

 

Kentucky Science and Technology Corporation

 

University of Louisville

 

Western Kentucky University

 
"The Regional Innovation Engines program is a game-changer for our country, and we believe that the Southeastern Commerce Corridor of Kentucky and Tennessee … (can) become one of the country's next top innovation ecosystems," said McClure, who is from the University of Kentucky and serves as the project's principal investigator. 
The NSF Engines program was launched by NSF's new Directorate for Technology, Innovation and Partnerships and was authorized by the CHIPS and Science Act of 2022. It represents a significant investment in research.  
"These NSF Engines Development Awards lay the foundation for emerging hubs of innovation and potential future NSF Engines," said NSF Director Sethuraman Panchanathan. "These awardees are part of the fabric of NSF's vision to create opportunities everywhere and enable innovation anywhere. They will build robust regional partnerships rooted in scientific and technological innovation in every part of our nation. Through these planning awards, NSF is seeding the future for in-place innovation in communities and to grow their regional economies through research and partnerships. This will unleash ideas, talent, pathways and resources to create vibrant innovation ecosystems all across our nation." 
For more information: